HVACQuick CFB-HP Series HEPA Inline Filter Boxes

HVACQuick CFB-HP Series HEPA Inline Filter Boxes
The CFB-HP-6 HEPA filter box from HVACQuick is a high-performance solution for HEPA in-line filtration. Constructed from 5052 H32 aluminum, the CFB-HP-6 holds an H13 HEPA filter as well as a 2" MERV-11 pre-filter and is designed to fit 6" diameter duct. The lid attaches securely with latches, and opens easily for quick filter replacements. First set of HEPA and pre-filters are included. These are un-powered boxes so no fan is included. Note some assembly is required.
The CFB-HP-6-LL HEPA filter box has a deeper HEPA filter for a lower pressure drop and lasts longer before requiring replacement of the HEPA filter.
The HEPA filters used in our CFB boxes is an H13 (EU standard) certified as 99.95% efficient. Each HEPA filter comes complete with a individual test certificate and front face gasketing.
Large orders are welcome, and may benefit from additional quantity discounts. Call us for more information or for resale opportunities.

Links:
CFB Filter Box Cut Sheet (PDF file)

Specs: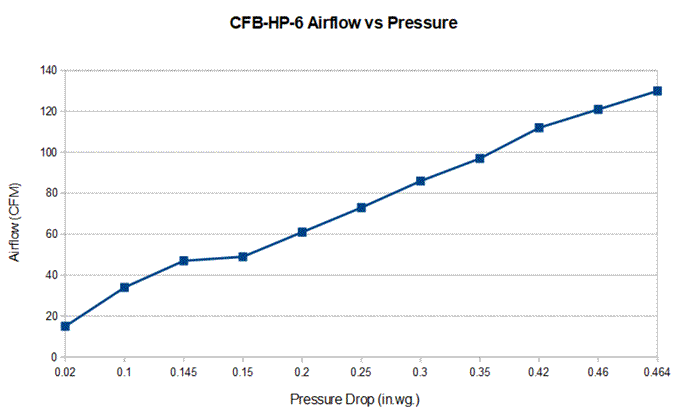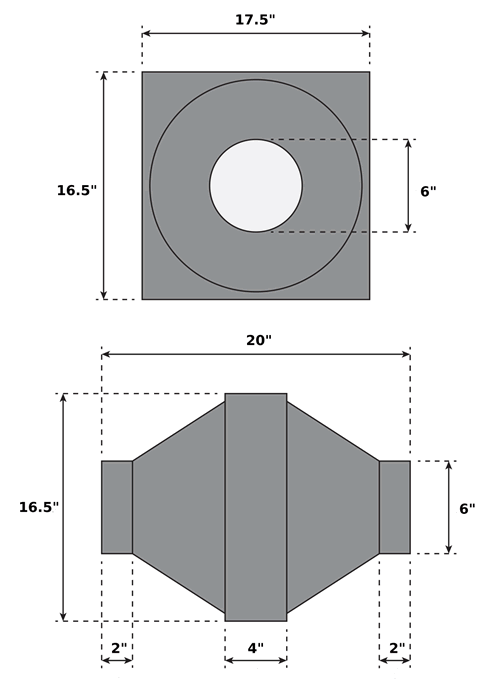 Click any image to view it full size (enlarge it). CFB-HP-6 shown.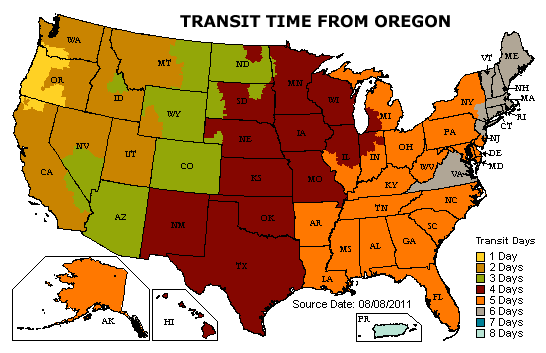 Do you have questions about the products on this page?

Click on the ? image on the left or this link to ask us your questions!
#1
Q: Do you sell the CFB-HP-6 (16x16 to 6 filter box) without the filters? What price?
A: We will sell those empty with no hepa filter, best to call customer service at 888-855-7229 to get price and place the order.

Asked on 2023-04-18 by Paul
#2
Q: Hi if I were to add this to the intake on my Lifebreath RNC155 HRV at 132Cfm would I need to add an additional fan or will the HRV alone be sufficient?
A: It would most likely not be sufficient. We do not have fan curves for the RNC unit but most HRVs cannot handle the pressure drop of a HEPA filter. At 130 cfm the hepa has a 0.46 inch pressure drop.

Asked on 2022-10-31 by Jake
#3
Q: With the Hepa version of this filter, what would be the appropriate cfm fan to use, to get maximum output of air blowing out? With that fan what would be the maximum cfm of air output?
A: We typically recommend 200 CFM or less for this hepa unit (Fantech FG 6 fan). You could certainly try to get more with a higher pressure fan such as the Fantech FG 6XL but we have not tested that combo.

Asked on 2022-09-27 by James
#4
Q: What is pressure drop across these 2 filters at 200 cfm?
A: We have not tested this filter at 200 cfm. The highest test sample we have is 0.464 inches of pressure drop across the filter box at 130 CFM.

Asked on 2021-07-05 by Allan
#5
Q: What is the rated airflow capacity of this HEPA filter?
A: Ideal flow is about 200 cfm or less. No official maximum but you would get very high pressure drops beyond that.

Asked on 2021-05-14 by SJ Y
#6
Q: What would be a good way to add carbon filtration to this? Would you recommend a second filter box with the 4 inch carbon impregnated filter, or can I switch the 2 inch MERV 11 prefilter in this box to a 2 inch carbon impregnated filter? Or would one of the carbon canister filters be better?
A: If you want some carbon filtration then replace the 2 inch MERV 11 with an equivalent size carbon filter. It would have to be exactly 16x16 and not undercut. You can special order that from us. If you want a lot of carbon filtration then get a carbon canister filter which has a lot more carbon and a higher contact time for better filtration.

Asked on 2021-03-07 by AA
#7
Q: will this accept 16x16 standard brand name HEPA filters? I do not want to be tied to trying to remember where to get filters every time. thanks
A: The answer is maybe. There are no standards for sizing and different manufacturers have different undercuts from the list size. You would have to get exact (not list size) measurements from the other filters and compare to the ones that come with the CFB.

Asked on 2020-09-12 by craig
#8
Q: Is there a max permissible CFM across filter assembly? Blower of choice flows 1500 cfm unrestricted - I know large flow will induce Flow/ pressure drop, totally fine, just want to make sure I wont damage filter.
A: At 1500 cfm you are well beyond the capability of the filters. These are typically used on systems in the 100-200 cfm range.

Asked on 2020-09-07 by MB
#9
Q: Am interested in using this unit with a merv13 in place of the final HEPA-rated filter; would a spacer be necessary to make up for the undercut and if so what do you recommend?
A: Yes, you would need a spacer. Its hard to say what size you would need as every filter manufacturer has a slightly different undercut. We have MERV-13 versions of these here: https://www.hvacquick.com/products/residential/Air-Filters/Powered-HEPA-Filters/HVACQuick-CFB-Series-MERV-13-Inline-Filter-Boxes

Asked on 2020-07-25 by Matt
#10
Q: We use 7ID duct and this item is little small for duct we use. Can you receive special order to change dimension from 6 to 6-1/2?
A: We can definitely make a special order size but would need an item qty commitment/purchase to justify the engineering costs. Please give us a call or email team@hvacquick.com with your requirements and we can quote it for you. Thanks.

Asked on 2020-07-13 by Norio
#11
Q: Is this available for 8 ducts?
A: Not currently. If you are looking for a large qty of these please call us and we can special make them. We do have the CFB-8 which has an optional MERV-15 filter (hear HEPA filtration): https://www.hvacquick.com/products/residential/Air-Filters/Inline-Filter-Boxes/HVACQuick-CFB-Series-MERV-13-Inline-Filter-Boxes

Asked on 2020-04-13 by Jd419
#12
Q: Are the filters washable or must they be replaced periodically? Is there a recommended replacement schedule?
A: Not washable. Schedule depends on the use and loading type. For typical household use, its 3 months for the pre-filter and 2-5 years for the HEPA.

Asked on 2019-11-09 by NM
#13
Q: Hello - is there any mounting brackets? If not, please advise on how these are supposed to be mounted to wall/ceiling. Thank you!
A: There are no wall/ceiling mounting brackets for this unit. Its typically hung from the duct and supported by field supplied straps or sitting on the ground.

Asked on 2019-09-02 by R
#14
Q: What are the overall dimensions of this unit.
A: It is 20 inches long, including the cones and the box portion is 16.5x17.5x4 inches. See the Specs tab for more info.

Asked on 2019-02-09 by D
#15
Q: Im interested to know if i could insert a higher merv rated filter, add a fan and use for biological protections.
A: We could special order MERV-13 filters to replace the MERV-11. However, the MERV-11 prefilter is only there to limit the loading of the HEPA filter which gives you the primary filtration. Call or email us if interested.

Asked on 2018-11-05 by mike
#16
Q: Is it recommended to have the inline fan pushing air through the filter box or pulling it through? Thank you!
A: We typically see fans pulling air through the filter box so that filtered air enters the fan.

Asked on 2018-10-18 by R
#17
Q: What is the merv rating on the hepa filter itself? Not the prefilter which says its a merv 11.Thank you.
A: HEPA air filters are not MERV rated as they exceed the ASHRAE test protocol 52.2 used in determining the MERV ratings. All HEPA air filters must meet a minimum efficiency of 99.95% at 0.3 microns.

Asked on 2018-10-12 by Ross
Related Products
V-bank filter boxes for inline filtration. 8, 12 or 14 inch connections. White painted aluminum construction. MERV-13 filters included. Gasketed door and filter area.

Whole house HEPA filtration system. 280 CFM. 2 speed. Pre-filter with carbon and HEPA filter 99.7% effective down to 0.3 microns.

Filter boxes for inline filtration. Models for 6, 8, 10 or 12 inch ducts. Aluminum construction. 4 inch MERV-13 filter included. MERV-15 (near HEPA) and carbon filters available.

HEPA level filtration air scrubber. Aluminum double wall construction with insulation. MERV-11 pre-filter, H13 HEPA main filter. 1200 CFM. ECM motor with 10 speed controller.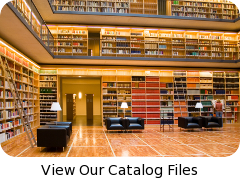 why buy from us?
We're engineers passionate about home ventilation and serious about customer service – so you can count on us for carefully-selected equipment and expert advice to ensure your project is a success from specification to installation.
Your call is answered by qualified people who will gladly discuss your project in detail, advise you professionally and never sell you inappropriate products.