Spa and Pool Heat Pumps
Arctic Heat Pump for pool and spa heating/cooling. North Americas only UL listed cold weather spa and pool heat pumps.
From $1749.00

Common uses for this equipment
Until now most spa owners were stuck with standard electric/gas heaters. With Arctic Spa and Pool Heat Pumps you can save up to 70% on you pool or hot tub heating bills. With a COP of up to 6.4 this means for every Kw you spend operating your Arctic Heat Pump you will gain 6.4 Kw of heat energy, netting you 5.4 Kw of Free Heat! This is substantially better than any gas or electric heater in the market.
Arctic units are the only pool heat pumps in North America that have been designed to work in cold weather. Features such as hot gas defrost and reversing valve ensure they can provide useable heat energy in temperatures as low as 20 F (-7 C).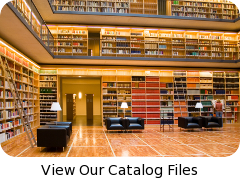 why buy from us?
We're engineers passionate about home ventilation and serious about customer service – so you can count on us for carefully-selected equipment and expert advice to ensure your project is a success from specification to installation.
Your call is answered by qualified people who will gladly discuss your project in detail, advise you professionally and never sell you inappropriate products.