Sauermann Products
Air Flow Measurement
DBM 620 balometer air balancing instrument for taking direct air volume readings from air vents.

Palm-sized Sauermann Si-VV3 vane thermo-anemometer for measuring airflow, air velocity & temperature with its vane probe.

Flue gas analyzers
Combustion gas analyzer. All the essentials for combustion gas analysis. 2-3 gas sensors.

Combustion gas analyzer with touch screen. Comprehensive combustion gas analysis. 2-3 gas sensors.

High performance combustion gas analyzer, powered for industrial capabilities. 2-6 gas sensors.

Gas Leak Detectors
Gas leak detector. For various combustible gases such as methane, propane, isobutane, LPG and other hydrocarbons.

Refrigerant leak detector. For all HCFC and HFC refrigerants, R1234yf, R1234ze, R290, R600a, and 5% hydrogen–95% nitrogen mixtures (Nidron 5 and Trace-A-Gas).

Pressure Manometers
Digital differential pressure manometer for measuring air pressure.

Refrigerant Pressure Measurement
Combines the sturdiness of the analog manifold with digital smart wireless temperature and pressure probes.

Si-RM3 manifold comes with two pressure probes (high side and low side pressure) and two temperature probes. Provides real-time superheat/sub cooling calculations.

Smart wireless vacuum probe for measuring vacuum in a refrigeration system.

Thermometers and Hygrometers
The palm-sized Sauermann Si-HH3 thermo-hygrometer easily measures relative humidity and temperature.

Palm-sized infrared thermometer. Measure surface temperatures of hot objects that are dangerous or difficult to access.

Condensate Pump Accessories
3 and 4 inch lineset duct kits for mini splits and conventional split systems. Impact and UV resistant.

Heavy duty wall brackets and vibration isolators for mounting AC units. Supplied with screws only.

Condensate Removal Pumps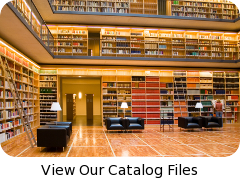 why buy from us?
We're engineers passionate about home ventilation and serious about customer service – so you can count on us for carefully-selected equipment and expert advice to ensure your project is a success from specification to installation.
Your call is answered by qualified people who will gladly discuss your project in detail, advise you professionally and never sell you inappropriate products.