Fantech Commercial Products
Food Truck Exhaust Fans
Low profile upblast ventilators for exhausting foul air, smoke, fumes and odors from food truck and concession trailer hoods. UL 705 listed.

Propeller Fans Direct Drive
Wall Mount Cabinet Exhaust fans for light to medium duty applications. Each unit is shipped fully assembled with wall collar, guard and damper.

Shutter mounted exhaust fans for ventilating warehouses, stores, factories, workshops, greenhouses and farm buildings. Airflow up to 8,225 cfm.

Medium duty exhaust fans for general ventilation in dusty, dirty and grease or moisture-laden environments. Airflow up to 3,455 cfm.

Rooftop Exhausters Downblast
Direct-drive downblast ventilators for low to moderate static pressure conditions. All models are UL 705 listed.

Rooftop Exhausters Upblast
DD upblast ventilators for exhausting foul air, smoke, fumes, odors and grease-laden vapors from range hoods and commercial cooking. Airflow up to 3,899 cfm. UL 705 listed.

Sidewall Exhaust Fans
Standard duty belt drive exhaust wall fans designed to move large volumes of air quickly at relatively low static pressures. Airflow up to 29,550 cfm.

Light Commercial Heat and Energy Recovery Ventilators
Fantech light commercial and commercial ERVs (energy recovery ventilators). 460+ CFM.

Fantech light commercial and commercial HRVs (heat recovery ventilators). 465+ CFM.

Inline Fans
Galvanized sheet metal housing. Direct drive external rotor motorized impeller assembly. Square duct-mate type flanged connection collars.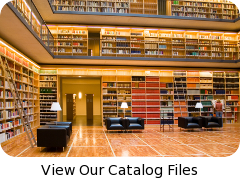 why buy from us?
We're engineers passionate about home ventilation and serious about customer service – so you can count on us for carefully-selected equipment and expert advice to ensure your project is a success from specification to installation.
Your call is answered by qualified people who will gladly discuss your project in detail, advise you professionally and never sell you inappropriate products.