Tjernlund Products
Pressure Switches
The Tjernlund Duct Airstat senses positive pressure in a forced air heating and/or cooling system. Single pole, single throw, snap-acting switch. Typically used to activate boosting fans.

Draft Inducers and Chimney Fans
With the AD-1 Auto-Draft your hard starting stove draws immediately. No smoky back up even with moist or hard to ignite types of wood!

Tjernlund In-Line Vertical Vent Draft Inducer Systems For All Fuels. D-3 and DJ-3 Inducers and UC1/PS1505 accessories.

The solution for maintaining negative pressure in the entire chimney or stack system. Use with SOLID FUEL fireplaces, stoves, ovens, BBQs, boilers.

Exhaust Fan Controls
Wireless controls for switching booster fans or heat transfer fans such as AireShare products.

Inline Air Booster Fans
The DB-2 DUCT BOOSTER is designed to increase the flow of heated air in warm air heating systems, or cooled air in central air conditioning systems. For round or rectangular ducts.

Power Venters
Side wall venters for residential/light commercial natural gas, LP or oil fired equipment including: furnaces, boilers, water heaters and unit heaters.

Room-to-Room and Register Boosters
The AireShare Level to Level Ventilators distribute air from one conditioned space to another such as from one level of the house to a room on another level of the house.

Make hot and cold rooms more comfortable. This room to room ventilator is installed in a wall cavity and pulls air from one room to transfer to another.

Register booster fans. Fit in both a 3x10 and a 4x10 duct. Sturdy steel construction.

Basement Ventilation
Ventilate smelly, musty basements! The XCHANGER fan is the economical and simple way to automatically eliminate basement odors and reduce humidity.

Crawlspace Ventilation
Used to help reduce excess moisture that causes mold, mildew and wood rot. 1 fan model will ventilate up to 1650 cubic feet. 1 and 2 fan models available.

Radon Fans
The Radon Vac™ provides an effective and affordable way to reduce radon levels in existing homes. The unique system consists of a plug-in fan and exterior hood.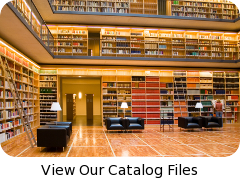 why buy from us?
We're engineers passionate about home ventilation and serious about customer service – so you can count on us for carefully-selected equipment and expert advice to ensure your project is a success from specification to installation.
Your call is answered by qualified people who will gladly discuss your project in detail, advise you professionally and never sell you inappropriate products.