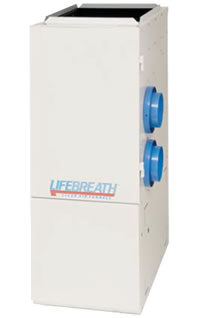 Burn fuel and move some air. Its simple, but there are now some great options available.
For most homeowners and contractors choice is limited as to what is available from the local supply house and it comes down to either electric/gas/propane heating and a yes or no on a/c. There are however other great options available on the market such as hydronic air handlers.
What is a hydronic air handler?
The term hydronic refers to water/fluid circulated through the furnace as the source of heating. Typically water is pumped from your home water heater or boiler to the furnace heating coil. The water then leaves the heater, travels through the hot water circulation pump, and returns to the water heater or boiler. The warmth from the furnace heating coil is picked up by the air going through the furnace and sent throughout the house. This efficient system provides a steady stream of uniform, temperate air that is more comfortable than conventionally heated air.
Can A/C be added to a hydronic air handler?
Yes! Just make sure its sized correctly to the furnace capacity.
What about fresh air for the house?
Lifebreath has a very unique product called the Clean Air Furnace (CAF). It combines the benefits of a hydronic furnace with a Heat Recovery Ventilator (HRV) in one unit. The fresh air, preheated by the HRV core, is combined with the return air and distributed throughout the house. In conjunction with a high efficiency water heater or boiler, the Clean Air Furnace achieves a 90% Combined annual efficiency rating making it among the most efficient systems available!
Air Handling Products
How would you like to heat your house with your hot water tank? Wall, closet and attic air handlers. Variety of configurations and options including HP, DX, and of course hot water heating

General purpose fan enclosed in a cabinet. Standard or ECM motor options. Typically with filtration.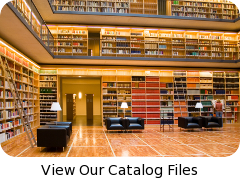 why buy from us?
We're engineers passionate about home ventilation and serious about customer service – so you can count on us for carefully-selected equipment and expert advice to ensure your project is a success from specification to installation.
Your call is answered by qualified people who will gladly discuss your project in detail, advise you professionally and never sell you inappropriate products.