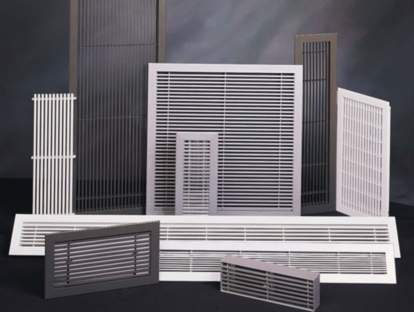 Grilles and Registers
We sell both stock size as well as custom made rectangular grilles and registers as well as stock round registers for both supply and exhaust applications.
Made to order grilles and registers:
All of our Dayus grilles are cut to size, aluminum construction, rustproof and only 40% weight versus steel. Powder coated superior painted finish has frames protected by an easily removable polyfilm. Finishes include white, silver, bronze or mill.
Be sure to checkout our selection of custom wood grilles for that luxury touch as well as the AirScape perforated custom grilles.
Just select what you need and remember to call us if you have any sizing questions!
Some things to consider:

What do the terms grille and register mean?
A grille is a vent that does NOT have a damper.
A register on the other hand is a vent that does have a damper.
What is the difference between wall and floor grilles/registers?

Floor grilles/registers can support the weight of a person (extra bracing) while wall ones cannot.
When sizing grilles remember:
Supply or exhaust application? It matters for some grilles.

Dayus grilles are sized by the hole they fit into. We call the hole size the List Size. They are typically slightly undercut to make sure they fit the hole.

Filter grilles are openable, should you need access or want to install a filter.
Click Below to Grille Families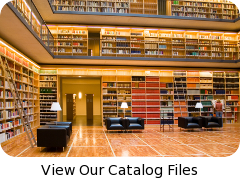 why buy from us?
We're engineers passionate about home ventilation and serious about customer service – so you can count on us for carefully-selected equipment and expert advice to ensure your project is a success from specification to installation.
Your call is answered by qualified people who will gladly discuss your project in detail, advise you professionally and never sell you inappropriate products.