Dayus DARE5-FG Return Air Filter Grilles - CUBE CORE STYLE

Dayus DARE5-FG Return Air Filter Grilles - CUBE CORE STYLE
The DARE5-FG is a return blade filter grille that fits a standard 1" filter.
Designed to fit most 1" filters (must be undersized 9 /32")
1/2" eggcrate core has a high free area for minimum pressure loss
Neat appearance often matches luminaries
Aluminum extruded frame with mechanically locked corners
A or B type hinges are recommended on top

Durable powdercoat painted finish (White, Silver or Mill)
Any available size in 3 days! Call us at 877-711-4822 if you do not see the size you need listed.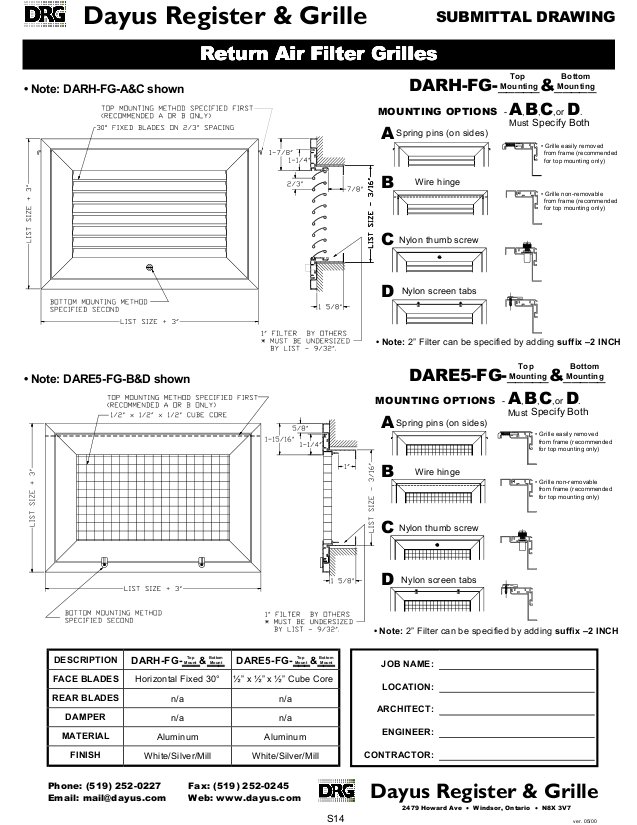 Finish Colors:
| | | | | |
| --- | --- | --- | --- | --- |
| | | | | |
| White | Silver | Mill | Brown | Black (Flat Black) |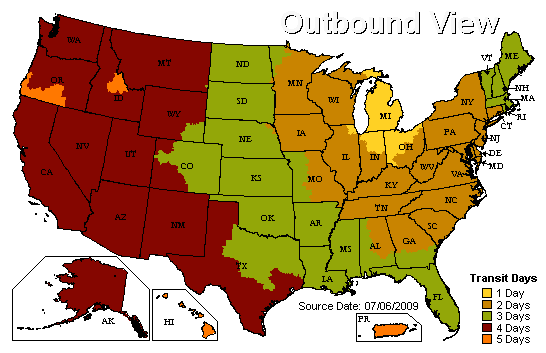 Do you have questions about the products on this page?

Click on the ? image on the left or this link to ask us your questions!
#1
Q: Why do you recommend the door mounting be the wire hinge and plastic tabs for the dare5 grill? I want a removable core for cleaning, so is the spring hinge not acceptable? Also, whats the pros and cons to the plastic tabs vs the thumb screw fitting closures?
A: Sure, you can use spring pins. The hinge is better to ensure the grille does not fall out by accident. Plastic tabs tend to last longer under repeated use than thumb screws. Both are fine.

Asked on 2021-03-21 by Jorg
#2
Q: Are your measurements for the size of the opening in the cieling or are they the outer dimensions of the grille?
A: Measurements selected on the page are LIST measurements. The LIST measurements are the size of the opening in the ceiling, not the grille.

Asked on 2020-04-13 by Michael
#3
Q: When ordering which measurement should be designated as the length and which is the width.
A: Width is your horizontal side dimension. Height is your vertical side dimension. The mounting options will be on the horizontal sides, so along your horizontal dimension.

Asked on 2017-11-03 by TRB
#4
Q: Is the dare5 grill ok to ceiling mount if so what mounting is best
A: Yes, ceiling mount is fine. The mounting they are asking for pertains to the door itself...we prefer the wire hinge and nylon screen tabs for that. To mount the grille assembly itself, you will open the door and screw through the back sides into the adjoining material.

Asked on 2017-10-23 by Mike
#5
Q: Which of your filter return grille styles will be the quietest (least air noise)? Our current filter grille is very noisy during operation which is the main reason we want to replace it. Will a standard store bought 24x18 disposable filter fit into your 24x18 grille? regards, George Cech
A: The DARE5 is mostly open and therefore would be the quietest.

Asked on 2014-06-22 by George
Related Products
Dayus DARH-FG return air grilles with filter holders. LOUVER STYLE. 2/3 inch blade spacing standard. MADE TO ORDER - Any size in 3 days!

Dayus DSSR square to round transitions for grilles. Galvanized metal. MADE TO ORDER - Any size in 3 days!

MADE TO ORDER Dayus DABL and DABLD stylish bar linear grilles and registers. Extruded aluminum construction. Full depth and options. Some sizes suitable for floor use. Any size in 3 days!

Multiple styles of return/supply air grilles and registers. All aluminum construction. Rectangular. MADE TO ORDER - Any size in 3 days!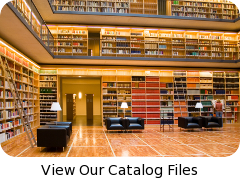 why buy from us?
We're engineers passionate about home ventilation and serious about customer service – so you can count on us for carefully-selected equipment and expert advice to ensure your project is a success from specification to installation.
Your call is answered by qualified people who will gladly discuss your project in detail, advise you professionally and never sell you inappropriate products.