KoldWave 6CC10 Air-Cooled Portable Air Conditioner

KoldWave 6CC10 Air-Cooled Portable Air Conditioner
With simple set up and quiet operation, the 6CC10 air-cooled portable air-conditioner delivers 10,000 BTU/hr of efficient, convenenient cooling in a variety of smaller environments where larger units are too much. This can include offices, conference rooms, rack cooling in computer rooms, laboratories, and factory workstations. Shown with the optional Portable Kit in picture on right.
• Spot-Cool / Room-Cool Thermostat Settings
• Internally Insulated with Fiberglass Insulation
• R410A Refrigerant
• Approx Cooling Area 269 sq. ft
• Optional Directional Nozzle (1) in Portable Kit
• Optional Server Rack Mounting Kit
• Self-Diagnostic System
• Humidity Control Function
• 115V/1 Phase, 15 Amp Breaker
• Includes Built-in Condensate Pump
• Auto / Manual Fan Speed Option
NOTE: ACCESSORY/OPTIONS PRICING VALID ONLY WHEN PURCHASED WITH A UNIT ON THE SAME ORDER. CONTACT US FOR PRICING WHEN PURCHASING SEPARATELY.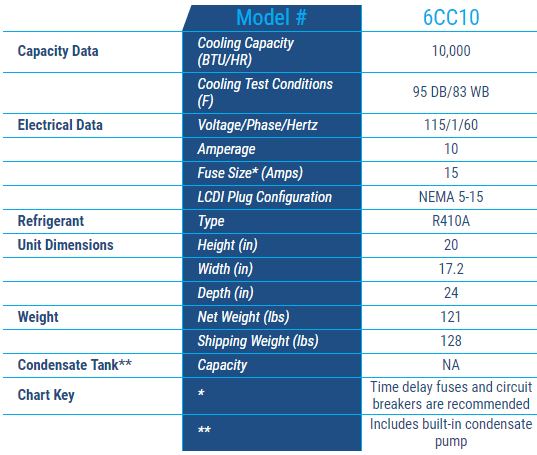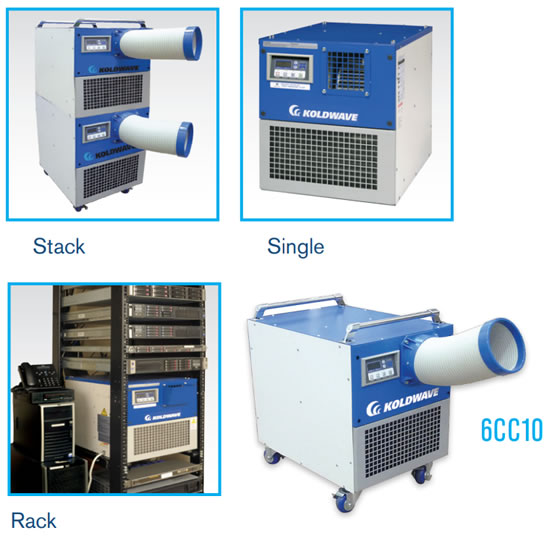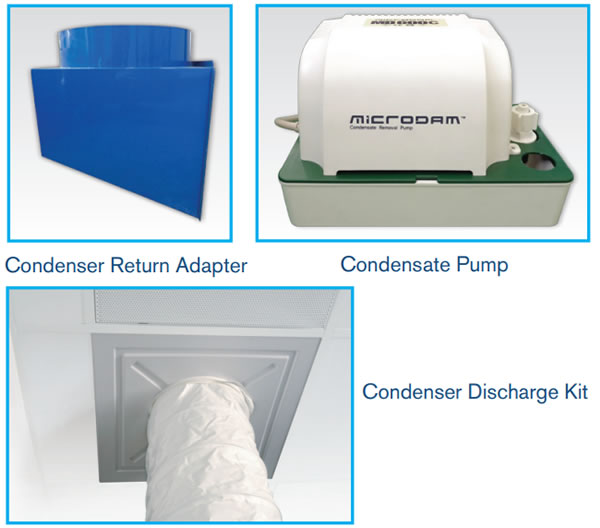 Items marked as "1 Day. In Stock" ship from OR. All other items ship from MA.
MA Shipping: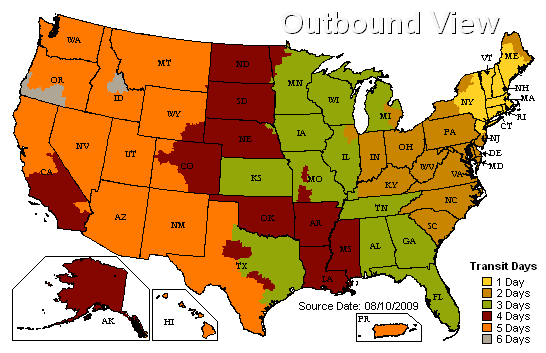 OR Shipping: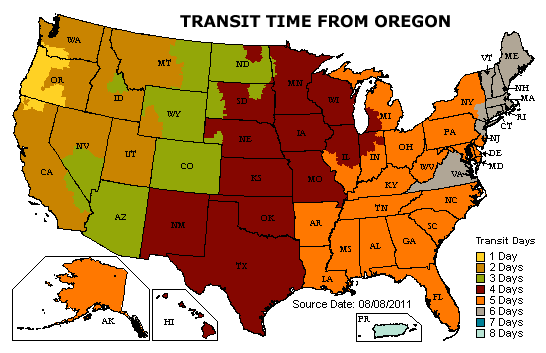 Related Products
6KK14 and 6KK17 air-cooled portable air conditioners. 13,200/16,800 BTU/HR of temporary, portable spot cooling. Directional nozzles.

6HK16 air-cooled portable HEAT PUMP. 16,000 BTU/HR cooling and 18,500 BTU/HR heating. Directional nozzles.

5KK30 and 6KK37 air-cooled portable air conditioners. 29,000/37,000 BTU/HR of temporary, portable spot cooling. Directional nozzles.

6SS12/24 split system water-cooled portable air conditioners. 12,000/22,000 BTU/HR of cooling for portable spot cooling. Pre-charged lineset with glycol!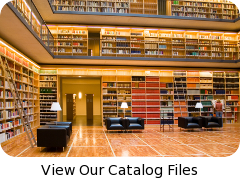 why buy from us?
We're engineers passionate about home ventilation and serious about customer service – so you can count on us for carefully-selected equipment and expert advice to ensure your project is a success from specification to installation.
Your call is answered by qualified people who will gladly discuss your project in detail, advise you professionally and never sell you inappropriate products.