Aldes VentZone Zoned IAQ with Heat Recovery Kits

Aldes VentZone Zoned IAQ with Heat Recovery Kits
VentZone® Zoned IAQ Kits with Heat Recovery combine a Standard Residential Heat Recovery Ventilator (HRV) with residential Zone Register Terminals (ZRT® - R) for continuous IAQ exhaust and on-demand boost exhaust. Each ZRT® is installed in one bathroom in the house.
These kits transfer sensible energy between stale exhaust air and fresh supply air, lowering the load on heating and cooling systems. The 24V ZRT-R's in the VentZone system are powered by the HRV, significantly reducing installation costs.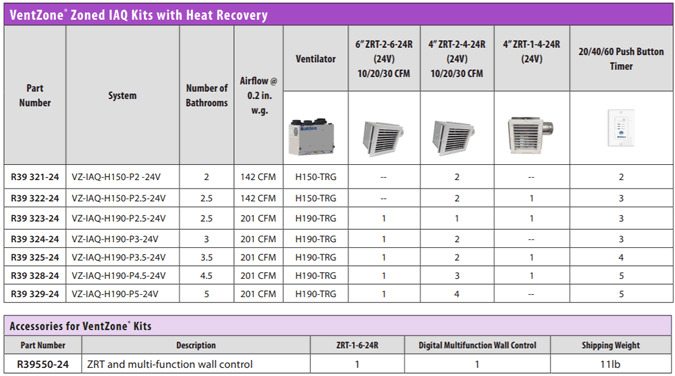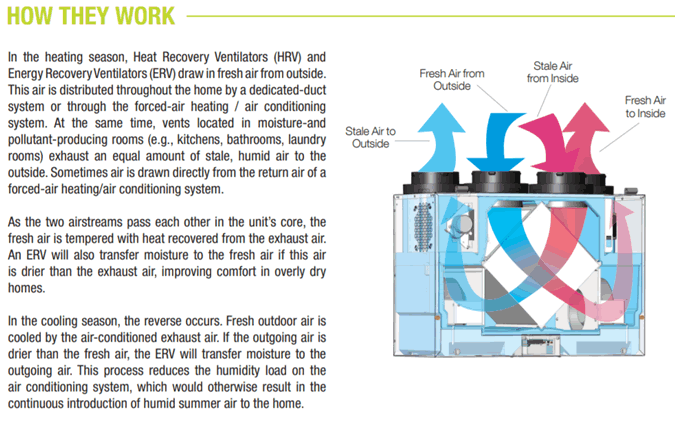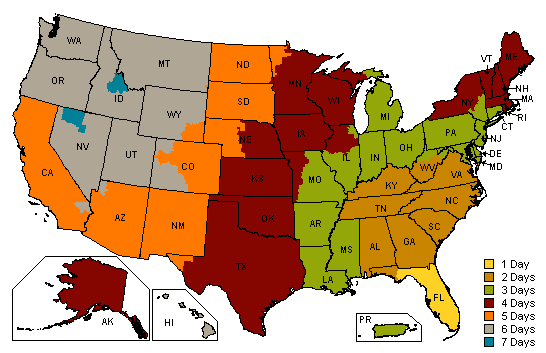 Do you have questions about the products on this page?

Click on the ? image on the left or this link to ask us your questions!
#1
Q: We live in a cold climate and Im considering this Aldes VentZone IAQ with heat recovery for our bathrooms.1. Does it handle high-humidity?2. What is the efficiency of the heat exchanger? (how much warmth does it keep in the house)3. We have 3 full baths upstairs. Which unit should we get4. Is there a filter that requires periodic maintenance?5. Is it possible to trigger the exhaust with a humidistat rather than a timer?Thanks!-corey
A: HRVs exhaust humidity (do not recover it) so they are perfect for exhausting unwanted humid air from bathrooms. The recovery efficiency is 70-80+% range depending on airflow setting and air temps (See spec sheet on the Links tab. Yes, there are filters to maintain. With that many bathroom, definitely the larger HRV -- you might want to call us to go over the sizing as it depends on bath size. Yes, its possible to use humidistats. See page 25 of the IOM: http://www.hvacquick.com/catalog_files/Aldes_Residential_HRV_ERV_IOM.pdf

Asked on 2018-05-08 by corey
Related Products
Combine an Aeromatic Series Energy Recovery Ventilator (ERV) with Zone Register Terminals (ZRT) for continuous IAQ exhaust and on-demand boost exhaust.

Residential Heat Recovery Ventilators (HRV) engineered for apartments, condos, and single or multi family homes.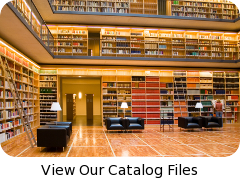 why buy from us?
We're engineers passionate about home ventilation and serious about customer service – so you can count on us for carefully-selected equipment and expert advice to ensure your project is a success from specification to installation.
Your call is answered by qualified people who will gladly discuss your project in detail, advise you professionally and never sell you inappropriate products.