Thermostats
Programmable touchscreen thermostat. Battery powered or hardwired. 7 Day programmable or non programmable. 3H/2C heat pump or dual fuel. 2H/2C conventional.
From $86.25

The ETD9 thermostats are designed for on/off control. Line or low voltage. Heating or cooling applications.
From $29.90

Low cost, non-adjustable, temporary construction thermostats. Preset to a given temperature. Made for either heating or cooling applications.
From $85.30

Twinning kit designed to allow a single thermostat to control two separate HVAC units. Expandable to control a total of four HVAC units.
From $239.29

Used where you need to control up to 5 digital outputs and only have 2 wires between locations such as a thermostat and HVAC system. 2 to 5 wire adapter.
From $123.50

Common uses for this equipment
Residential and light commercial thermostat for controlling heating and cooling equipment.
24VAC thermostats are used for controlling residential furnaces and heat pumps where the control circuit provided by the equipment manufacturer is 24VAC. Line voltage (115V) thermostats are typically used to switch/control line voltage appliances such as exhaust fans or heaters.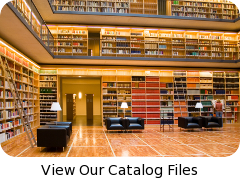 why buy from us?
We're engineers passionate about home ventilation and serious about customer service – so you can count on us for carefully-selected equipment and expert advice to ensure your project is a success from specification to installation.
Your call is answered by qualified people who will gladly discuss your project in detail, advise you professionally and never sell you inappropriate products.