Dryer Booster Fans
Fantech boosters are all suitable for most dryer boosting applications and can be used for maximum duct length of 60 linear feet with a maximum of six elbows using four inch rigid duct.
From $219.00

DRM04 DEDPV dryer booster kit for dryers that have a long duct runs to the outside. Includes remote mounted indicator panel.
From $259.99

Inline dryer booster fan for 4" ducts. Metal cased. Built-in pressure switch for automatic operation. Optional LT4 lint trap.
From $169.00
The S&P kits have been designed to handle dryer boosting applications and help you save on drying time, moisture build up, wear and tear on your dryer, and on your electrical bill.
From $235.10

Designed to boost the exhaust from dryers that have long duct runs to the outside. The kit consists of a Centrax centrifugal fan, current switch, and mounting hardware.
From $159.99
Common uses for this equipment
With excessive duct lengths or runs with many turns, the "back pressure" of the duct is too high. This cuts down on the amount of air that is extracted from the dryer. We often hear of 50 foot duct runs and 2+ hour dry times!

Typical residential dryers are rated at 160 cfm. However, boosting is generally needed in order to maintain a minimum airflow of 100 cfm as duct length increases and bends are introduced in the duct line. According to Fantech (based on surveying the recommendations from dryer manufacturers, and local building codes in selected areas) dryer boosting is typically required when the duct length exceeds the following:

Maximum duct length with
0 bends = 25'
1 bend = 20'
2 bends = 15'
3 bends = 10'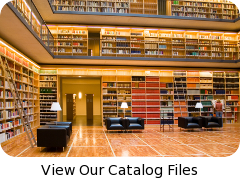 why buy from us?
We're engineers passionate about home ventilation and serious about customer service – so you can count on us for carefully-selected equipment and expert advice to ensure your project is a success from specification to installation.
Your call is answered by qualified people who will gladly discuss your project in detail, advise you professionally and never sell you inappropriate products.