Hot or cold zones in your home? Fix it!
Most homes have rooms (zones) that are either too hot or too cold. The typical reason is that the HVAC system is either not quite balanced or external factors such as sun exposure make certain zones require extra cooling or heating. Adding zoning to the HVAC helps to re-direct the air as needed by the occupants and helps every person and space more comfortable.
What is a zoning system?
A zoning system for HVAC (also known as "zoned HVAC") is a heating and cooling system that uses dampers in the ductwork to regulate and redirect air to specific areas of the home that require extra heating or cooling. This allows for the creation of custom temperature zones throughout the home to match the comfort preferences of the occupants.
Benefits of zoned HVAC systems
Save energy by not overheating or overcooling areas
Increase comfort to match individual preferences
Ability to turn off unused rooms/zones in a home
Balance temperature in multi story homes
Questions?
Call 888-855-7229 or email us: team@hvacquick.com
Zoning Products:
Dampers for use with zoning systems. Round or rectangular. 2 position and 3 wire dampers available.

Zone panel systems for 2 to 6 zones. Single stage and multi stage heating and cooling. With and without pressure control.

Residential and light commercial thermostats for controlling heating and cooling equipment. Standard 24VAC and line voltage (115V) versions.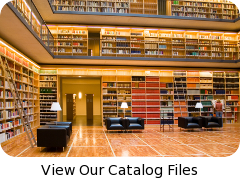 why buy from us?
We're engineers passionate about home ventilation and serious about customer service – so you can count on us for carefully-selected equipment and expert advice to ensure your project is a success from specification to installation.
Your call is answered by qualified people who will gladly discuss your project in detail, advise you professionally and never sell you inappropriate products.