Fantech Round CG Exhaust and Supply Grilles

Fantech Round CG Exhaust and Supply Grilles
Fantech's new Contour Grilles have been scientifically designed to work as either Supply or Exhaust Grilles. Well developed Coanda effect disperses air along the ceiling thus eliminating cold drafts. These grilles also work well in heated applications.
Grilles are manufactured of flame retardant, polypropylene that resists yellowing. White matte finish can be painted to match walls or ceiling.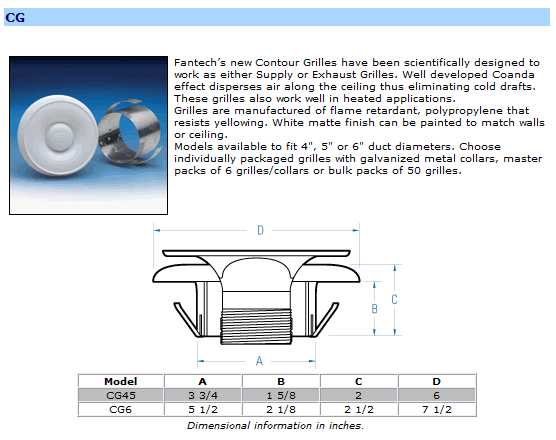 Stocked in both Oregon and New York state. See transit maps below.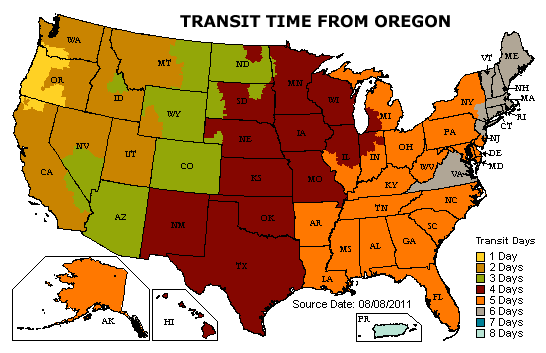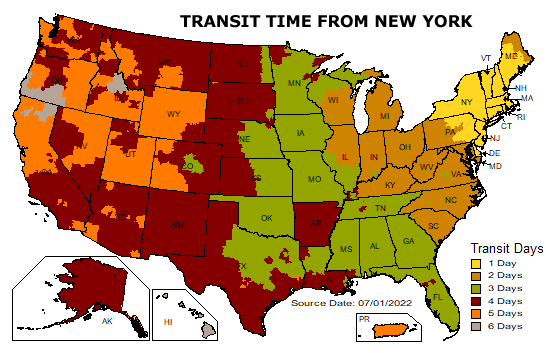 Some products might ship from multiple warehouses.
Do you have questions about the products on this page?

Click on the ? image on the left or this link to ask us your questions!
#1
Q: I assume air can only move in one direction with this? Could this work as a grill and a damper?
A: CG grilles do not have backdraft dampers built-in so air can move in both directions. If you want a grille with a backdraft damper please have a look at the Fantech DGD grilles or add an auxiliary backdraft damper. http://www.hvacquick.com/products/commercial/Grilles-Registers/Exhaust-Grilles-Round/Fantech-Round-DG-DGD-PB-Exhaust-Grilles

Asked on 2014-09-11 by Ken
#2
Q: How quiet are these with a higher amount of forced air through them? Thanks!
A: They can handle quite a bit due to the contour...Would depend on planned CFM though.

Asked on 2013-11-09 by Steve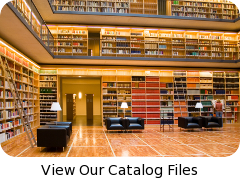 why buy from us?
We're engineers passionate about home ventilation and serious about customer service – so you can count on us for carefully-selected equipment and expert advice to ensure your project is a success from specification to installation.
Your call is answered by qualified people who will gladly discuss your project in detail, advise you professionally and never sell you inappropriate products.