Aldes Ventergy Series MPVS Multi-Port Ventilators

Aldes Ventergy Series MPVS Multi-Port Ventilators
Ventergy® Series Multi-Port Ventilators (MPVS) can be used for central, continuous exhaust ventilation of bathrooms, kitchens, laundry rooms, and other rooms where humidity is a controlling factor. The multi-port design, coupled with powerful-yet-efficient motors, allows a single MPVS fan to quietly exhaust two-to-four spaces. By eliminating the need for multiple exhaust fans, the MPVS makes it possible to have a single exterior exhaust penetration.
Features:
• Low power consumption
• Condensation-proof IAQ lined cabinet
• Whisper-quiet operation
• Compact dimensions
• Single exterior penetration
• Easy-to-access motor / impeller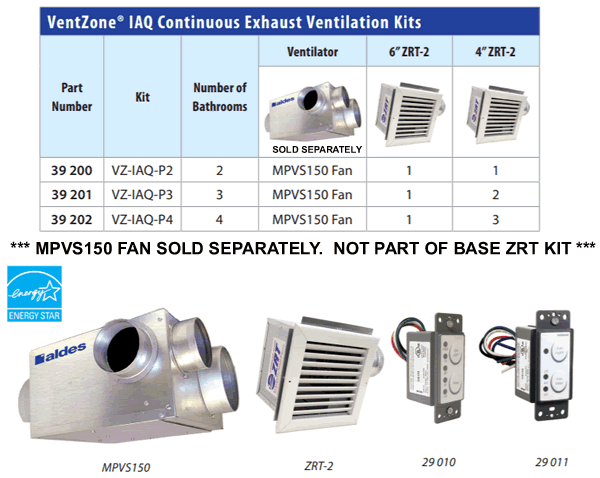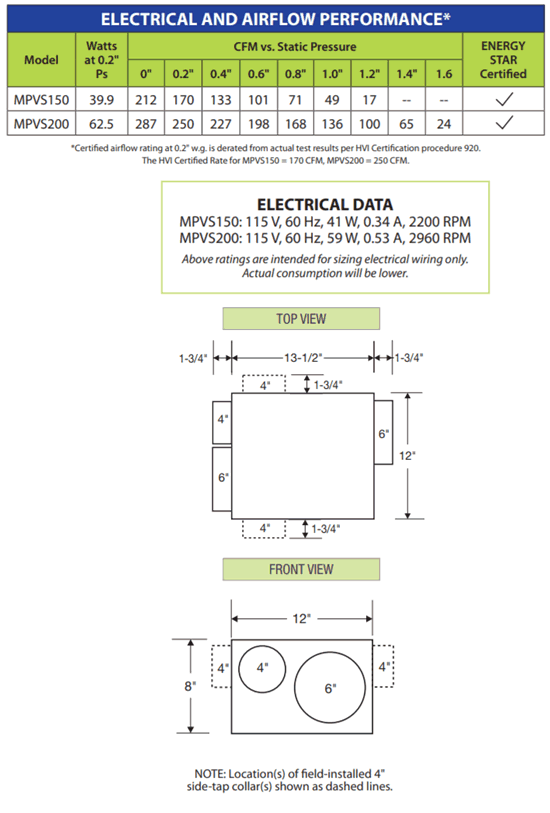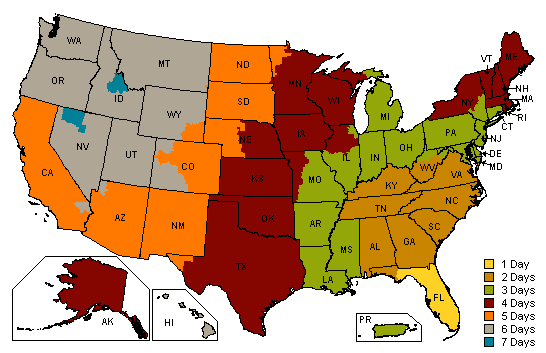 Do you have questions about the products on this page?

Click on the ? image on the left or this link to ask us your questions!
#1
Q: What speed controllers are compatible with the MPVS ventilators?
A: You can use the WC15 rotary speed controller or the 6637 slide controller: http://www.hvacquick.com/products/residential/AirFlow-Boosting/Exhaust-Fan-Controls/Fantech-Speed-and-Fan-Controls

Asked on 2017-01-17 by John
#2
Q: How quiet is the MPVS100-424 and MPVS200-424 (sones)?
A: HVI (Home Ventilating Institute) does not have a procedure for testing sound on inline fans so none of the inline fan companies publish specs. Per Aldes: A remote-mounted inline fan, or exterior-mounted exhaust fan with a minimum of 4 feet of flex duct between the fan and intake grille, does not require a sound rating (1 sone or less).

Asked on 2017-01-05 by Scott
#3
Q: The MPVS 200/424 says it has three 4-inch ports. Are all three of these 4-inch ports for incoming air and is there an additional 6-inch exhaust port?
A: This model has 3 incoming air ports and 1 6-inch for exhausting the air outside.

Asked on 2016-12-13 by JL
Related Products
Highly versatile, continuous-duty fans. Used for exhaust ventilation of bathrooms, kitchens, laundry rooms, and garages.

Zoned exhaust ventilation kits. MPVS150 ventilator and Zone Register Terminals (ZRT-1) provide powerful-yet-silent zone controlled exhaust from bathrooms that are in use.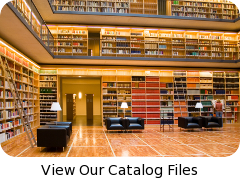 why buy from us?
We're engineers passionate about home ventilation and serious about customer service – so you can count on us for carefully-selected equipment and expert advice to ensure your project is a success from specification to installation.
Your call is answered by qualified people who will gladly discuss your project in detail, advise you professionally and never sell you inappropriate products.