Fantech FR Series Inline Centrifugal Fans

Fantech FR Series Inline Centrifugal Fans
Fantech's versatile FR Series Inline Fans provide the ideal answer for a variety of air movement problems in residential and commercial applications. The fans feature a fully sealed plastic housing constructed of UV protected thermoplastic resin. This tough protective shell allows the fan to be mounted in outdoor and wet locations.
Speed-controllable
Supplied with a mounting bracket
Can be installed in any orientation
Approved for residential and commercial applications and for wet locations
Air stream temperatures up to 140 °F
Certifications: HVI, cULus, cSAus, Energy Star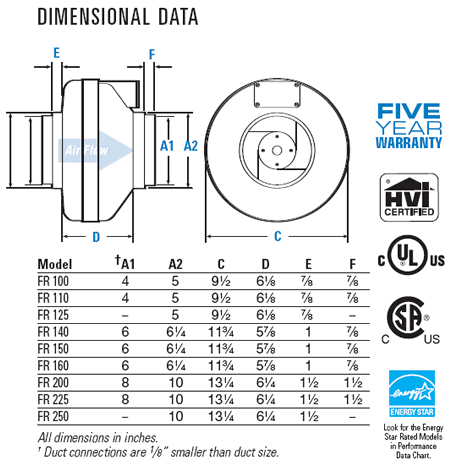 Stocked in both Oregon and New York state. See transit maps below.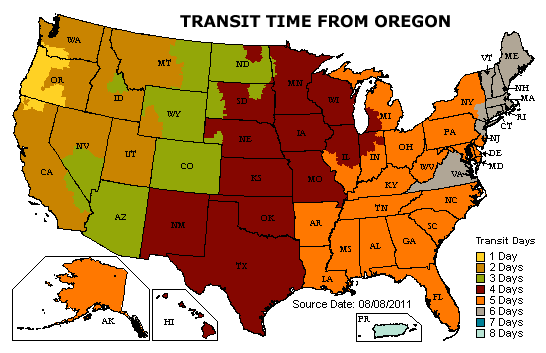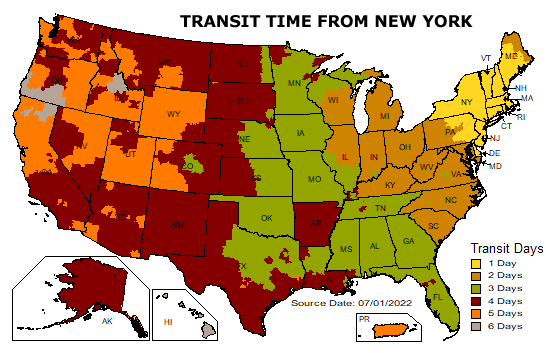 Some products might ship from multiple warehouses.
Do you have questions about the products on this page?

Click on the ? image on the left or this link to ask us your questions!
#1
Q: Looking for FR series 137 CFM fan in thermo resin plastic
A: That would be Fantech FR100.

Asked on 2021-06-09 by Ingeborg
#2
Q: What is the lowest operating temp for the fr160?
A: Per the factory the low temp is -20 degrees F.

Asked on 2019-12-27 by Garland
#3
Q: Is the motor in the airstream? I am looking to install one of these to exhaust a combustible materials cabinet
A: Inline motors have motors in the airstream. They are not meant for your application. Explosion proof fans: https://www.hvacquick.com/products/commercial/Commercial-Fans/Explosion-Proof-Fans

Asked on 2019-10-11 by John
#4
Q: I am exhausting steam from a kettle. Will the motor in this unit have issues from steam condensation.
A: The fans are built to exhaust warm moist air found it typical showers and steam baths. If you are exhausting straight hot steam then this is not the product for you. If the steam is highly mixed with ambient air then the fan will work fine. Max air temp is 140 F.

Asked on 2019-07-05 by Ted
#5
Q: I have a fr100, running full time for radon removal since 10/2013, pulling air out of a sump pit, open system with no vacuum, getting noisy so I need to buy a new one. Is 5 years the expected life for this fan? Is there one that lasts longer? Would it last longer if I had a speed control and ran it slower?
A: We typically see around 10 years continual use. Make sure you are not getting water down the exhaust pipe into the fan. Running it on a speed controller is not advised for radon duty.

Asked on 2018-08-12 by Peter
#6
Q: Are these quieter than the metal fans like the fg6xl? Im wanting to use this as a dead vent in a soundproof home theater.
A: They are about the same sound level as they use the same motors. You should use 8 plus feet of insulated flex with any of these inline fans to take out the noise.

Asked on 2018-02-28 by Mike
#7
Q: What is the correct variable speed control to use with the FR series?
A: WC 15 or SCD 5 will work: http://www.hvacquick.com/products/residential/Bathroom-Ventilation/Exhaust-Fan-Controls/Fantech-Speed-and-Fan-Controls

Asked on 2018-01-12 by Jason
#8
Q: Thank you. I am building a new home with a sealed crawlspace. Ranch, 50 x 28 , total 1400 sq ft. Need to vent at apx. 30 to 40 cfm continuous duty. Looking to go out rear wall or roof with apx.this smaller amount of cfm per code. I will be using Stego vapor on the ground. Again, this will be a sealed crawlspace. Any suggestions like the FR series to run n a duct ? Will I lose some cfms in a little longer run ?? Thank you so much.
A: The FR100 with 25 feet of flexible insulated duct will give you about 70-80 CFM. You can also use the Soler Palau TD series. TD100 should give you 50-60 CFM, and the TD100X 60-70 CFM. TD100X is more forgiving if you have bends, etc. All rated for continuous duty. Make sure you use the flexible insulated duct and place the fan somewhere in the middle so you get sound attenuation on both sides of the fan. Call with any other questions. Thanks.

Asked on 2017-03-21 by Robert
#9
Q: I have an old R-150 Fantech Fan that is making noise. This is installed for a Radon System with a 4 inch tube. It currently plugs into an outlet. What new model would be the best to swap out. Also does it come with an plug so I can swap and plug in? Thanks
A: The FR150 is still a good part number, though they also have radon specific fans in the HP line now as well. The new ones have no plug so that would need to be swapped.

Asked on 2014-02-25 by Joe Nacinovich
#10
Q: I want to build my own hood to vent smoke etc for an outdoor grill. Would this fan work well in such an application?
A: The inline fans would work fine, though I would direct you to the FG series as it will handle that location better than the FR.

Asked on 2013-09-26 by Justin
#11
Q: What is the highest temperature the FR inline fan will withstand? I need a 6 inch inline fan to install in a 6 inch vent stack that will withstand saturated steam temps up to 200 deg.f. Do you have an inline fan that will edure this type of environment?
A: These fans will handle temperatures up to 140 degrees. The only inline fans I have that will survive that is the Central Blower Lab fans.

Asked on 2013-06-26 by Scott W
#12
Q: What is the noise Sone rating for these fans in 150+ cfm size
A: There is no set sone rating for most inline fans as the sound will vary greatly depending on how it is installed.

Asked on 2013-04-18 by Jon
#13
Q: Can the FR110 exhaust through a soffit instead of through the roof?
A: Wall, soffit or roof is fine for venting these fans, whichever is most convenient for your application.

Asked on 2013-04-04 by Bath Guy
#14
Q: Can I wire this fan to a light switch so that it comes on when the light is on?
A: Absolutely. These fans are so quiet some folks wire it this way so they remember to turn the fan off!

Asked on 2013-04-04 by AO
Related Products
Airtight galvanized sheet metal housing (unpainted). Direct drive external rotor motorized impeller assembly. Speed controllable. Installs in any orientation.

Galvanized sheet metal housing. Direct drive external rotor motorized impeller assembly. Mixed flow (diagonal) wheel. Installs in any orientation.

Fantech fan speed controls, thermostats, humidistats and pressure switches. For standard motor (non-EC motor) fans.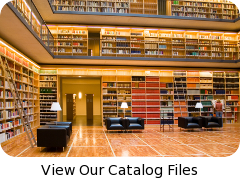 why buy from us?
We're engineers passionate about home ventilation and serious about customer service – so you can count on us for carefully-selected equipment and expert advice to ensure your project is a success from specification to installation.
Your call is answered by qualified people who will gladly discuss your project in detail, advise you professionally and never sell you inappropriate products.