Fantech FKD Series Inline Centrifugal Fans

Fantech FKD Series Inline Centrifugal Fans
Fantech FKD direct drive, mixed flow centrifugal fans blend the high flow of axial fans with the higher pressure, non-overloading characteristics of backward curved impellers. An excellent choice for exhaust or supply applications where quieter performance and easy installation are important. Perfect for commercial and institutional structures such as offices, hospitals, beauty salons, veterinary clinics as well as residential applications such as kitchen range hood exhaust.
Mixed flow impeller
100% speed controllable
Can be installed in any position
Galvanized steel housing
Three-year warranty
Certified by AMCA Air, AMCA Sound and cULus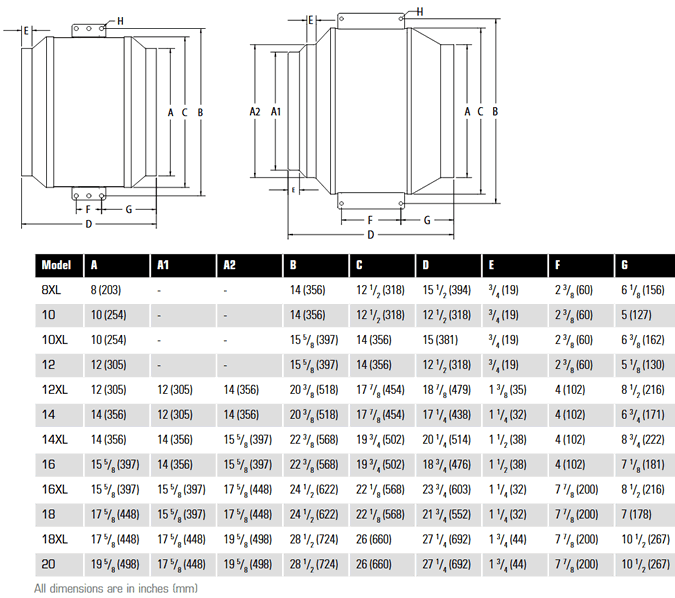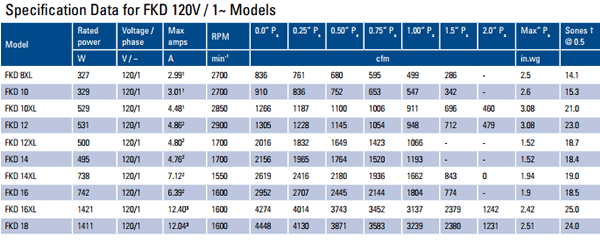 Stocked in both Oregon and New York state. See transit maps below.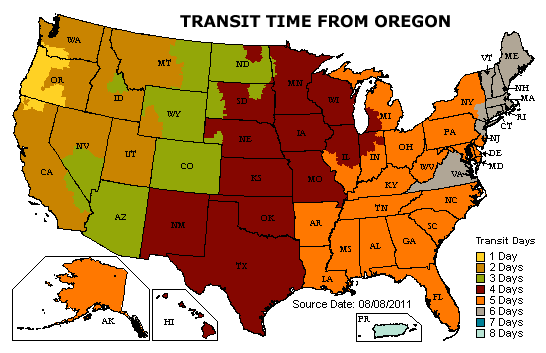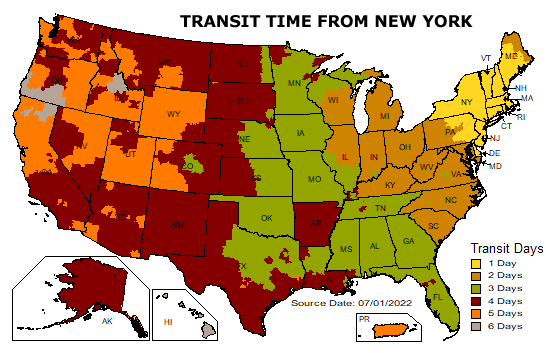 Some products might ship from multiple warehouses.
Do you have questions about the products on this page?

Click on the ? image on the left or this link to ask us your questions!
#1
Q: WHAT IS THE SOUND LEVEL IN dba or scones of the FANTECH FKD10XL
A: It is listed at 21 sones. They are quite loud with no silencer

Asked on 2023-11-03 by JOHN F
#2
Q: Will the FKD 10 and 10XL fit directly into a 10 duct with quick disconnect type ends that you use clamps with?
A: If you refer to the FC series clamps from Fantech, yes. The entire fan does not go into the duct however. It only attaches to the ends.

Asked on 2023-02-15 by SH10177
#3
Q: Hello,Is this unit 110 or 220/240?
A: Depends which model. They motor voltage is listed in the description. For example, 115/1/60 means 115 to 120 VAC, 1 phase, 60 Hz motor.

Asked on 2022-02-27 by Matthew
#4
Q: does the FKDXL series come with a speed controller to fit inside a box
A: Speed controllers are purchased separately for all Fantech fans. For the FKDs the WC15 or RPE10 are typically used depending on the fan model: https://www.hvacquick.com/products/residential/Kitchen-Exhaust/Exhaust-Fan-Controls/Fantech-Speed-and-Fan-Controls

Asked on 2021-05-04 by Joel
#5
Q: looking for a high temp exaust inline 12 round fan 1400 cfm speed controlable
A: The FKD series is speed controllable. If you are looking for speed controllability beyond 50% you should consider an EC motor fan. The max airstream temp for these fans is 140 F.

Asked on 2020-07-22 by Hank
#6
Q: Is there a document that says it can be used as a dryer vent booster
A: Nothing that will specifically state that, it can be used as one, but for larger commercial applications only. It also will Not be UL Listed for that use as there is only one fan they have that is UL. For this fan to be used, it would be at the design of a mechanical engineer who would sign off on the design parameters

Asked on 2020-03-11 by Jeff
#7
Q: Is there a document that ACTUALLY says THIS fan is approved for residential kitchen range hoods.
A: Its Fantechs go-to fan for residential kitchens and has been for over 2 decades. See their Kitchen Solutions Guide where they show how its used. https://www.hvacquick.com/catalog_files/Fantech_Kitchen_Solutions_Catalog.pdf

Asked on 2020-02-03 by Ted
#8
Q: can these work to exhaust a printer that puts out steam ? non flammable
A: The motors are sealed and the casing galvanized so you are reasonably protected. The amount of steam should be low enough that there is nothing condensing in the housing and the airstream temp is below 140F which is the max for these motors.

Asked on 2020-01-10 by omar
#9
Q: Can this fan be used for cigar smoke in an exhaust system? The ducts are installed the old motor stopped working!! We have 12 ducts running to the old unit and exiting the old unit through a large vent on the roof.
A: Yes you can. If you are seeing a buildup of oils from the smoke in the fan and ducting system you might consider expanded mesh grease filters on the intakes.

Asked on 2017-02-27 by Phil
#10
Q: FKD 10XL, what is the static of the device?
A: Have a look at the Catalog link under the Links tab. The catalog shows the CFM vs static pressure specs for the fan

Asked on 2015-12-04 by Vader
#11
Q: Do the FKD series blowers come with a power cord?
A: They do not. One of the appropriate size for the given power draw could be attached if desired.

Asked on 2015-02-12 by michael
#12
Q: Is the motor of the FKD 10 XL thermally protected?
A: Yes it is...

Asked on 2014-12-30 by Dee
#13
Q: Will the 8xl unit handle steam exhaust from boiling liquids? Thx.
A: The fan is designed for kitchen duty. The specs list a max air temp of 140 F, but typical exhaust air temps from residential kitchens are much lower than that since you are diluting air before drawing it through the fan.

Asked on 2014-09-04 by CJS
#14
Q: I have an FKD 8xl fan and I want to put a speed controller on it. Can I use either the WC 15 or the SCD 5?
A: Yes you may use either of those as the power draw is less than 5 Amps.

Asked on 2014-04-02 by Jason
#15
Q: How loud is this fan unit. We want to use this for a kitchen hood fan but place it up in the attic space.
A: The use of the silencer is strongly recommended as this fan is quite powerful and therefore quite loud. Distance will also be your friend in terms of where this fan is mounted.

Asked on 2014-03-30 by DW
#16
Q: Are your fantech fans rated for external (rooftop or under soffit) installation? Are speed controls supplied with the unit? Thanks
A: There are rooftop units available, this is not one. A speed control is available but not included.

Asked on 2014-01-29 by Brian F
Related Products
Airtight galvanized sheet metal housing (unpainted). Direct drive external rotor motorized impeller assembly. Speed controllable. Installs in any orientation.

Extremely efficient fans for a wide assortment of quiet air-moving applications. Compact size, low noise, very high efficiency and air tight casing.

Galvanized sheet metal housing. Mixed flow (diagonal) wheel. Installs in any orientation. 230V MOTOR version.

Airtight galvanized sheet metal housing (unpainted). Direct drive external rotor motorized impeller assembly. EC-motors for high level of efficiency.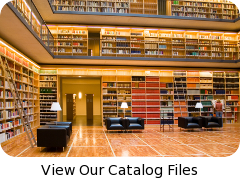 why buy from us?
We're engineers passionate about home ventilation and serious about customer service – so you can count on us for carefully-selected equipment and expert advice to ensure your project is a success from specification to installation.
Your call is answered by qualified people who will gladly discuss your project in detail, advise you professionally and never sell you inappropriate products.