Aldes ZRT Series Zone Register Terminals

Aldes ZRT Series Zone Register Terminals
By replacing static grilles in large central exhaust systems, the ZRT-1 model provides on-off control for on-demand ventilation. The optional model CAR-II Constant Airflow Regulator can be installed in the ZRT-1's extended duct collar to place a maximum flow limit on each terminal. Each ZRT is a combination grille, register box, control damper, and optional flow regulator.
The ZRT-2 model can be used for combination low-flow indoor air quality ventilation and on-demand high-flow spot ventilation using the same central fan system. This is achieved by integrating a CAR-II minimum airflow controller directly into the damper sub-assembly. With the damper completely closed, the factory calibrated CAR-II will still allow steady, low-continuous ventilation during fan operation. When other ZRT terminals are opened for on-demand control of spot ventilation, the closed ZRT-2s will maintain the specified low continuous rate through the CAR-II minimum flow control.
Note these are R model residential terminals and differ from plan & spec commercial models.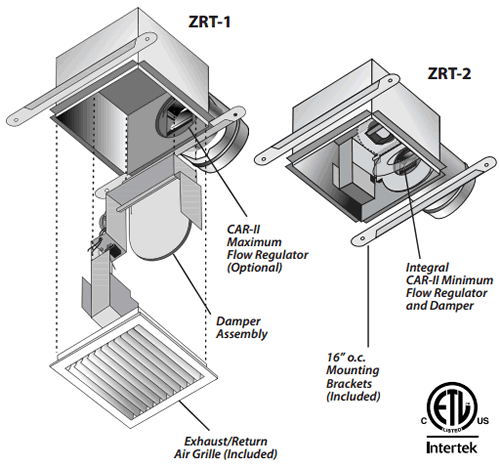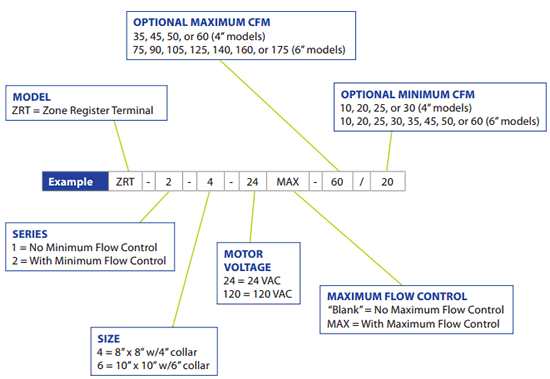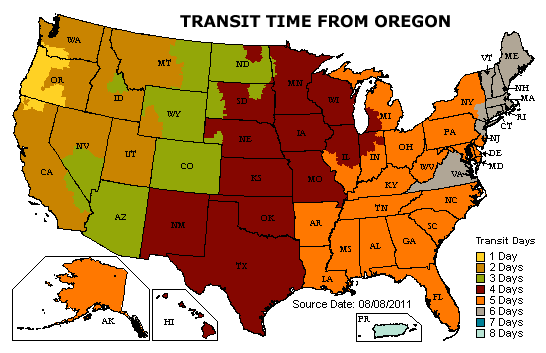 Do you have questions about the products on this page?

Click on the ? image on the left or this link to ask us your questions!
#1
Q: I have ordered 4, R36170NA, ZRT-2-4-120. I see now that I wasnt able to choose the maximum or minimum CFM. What will the default settings for these two options be?
A: These are shipped with no max setting. For minimum the default is 10 cfm. If you remove one clip from damper it will then be 20 cfm. If you remove two clips it will be 30 cfm.

Asked on 2019-05-18 by John
Related Products
Modulating orifices that automatically regulate airflow in duct systems. They compensate for changes in duct pressure from building pressure, clogged filters, etc.

Zoned exhaust ventilation kits. MPVS150 ventilator and Zone Register Terminals (ZRT-1) provide powerful-yet-silent zone controlled exhaust from bathrooms that are in use.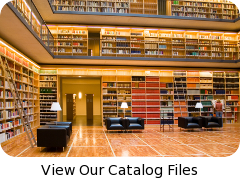 why buy from us?
We're engineers passionate about home ventilation and serious about customer service – so you can count on us for carefully-selected equipment and expert advice to ensure your project is a success from specification to installation.
Your call is answered by qualified people who will gladly discuss your project in detail, advise you professionally and never sell you inappropriate products.