Amaircare AirWash MultiPRO HEPA Portable Air Scrubber

Amaircare AirWash MultiPRO HEPA Portable Air Scrubber
The Airwash MultiPRO scrubber can be configured in the field, without tools, to provide high air flow multi stage HEPA filtration, combination HEPA/activated carbon for simultaneous particulate and V.O.C. removal. MultiPRO can also feature an industry leading dedicated carbon canister for heavy V.O.C. challenges holding 22 lbs (10kgs) of activated carbon that can be specially selected to best handle your specific application.
The Perfect Seal® 360 cylindrical HEPA filter provides up to 25% more surface area than competitor filters, resulting in longer filter life and fewer filter changes.
Airflow: 250 to 800 CFM (variable)
Power: 115 vac/1 ph./60 Hz 2.6 amps
Inlet/Outlet: 12 inch dia. collars
Warranty: 1 year (excluding filters)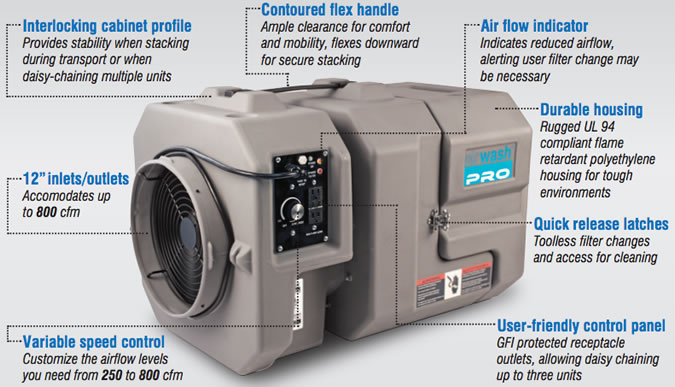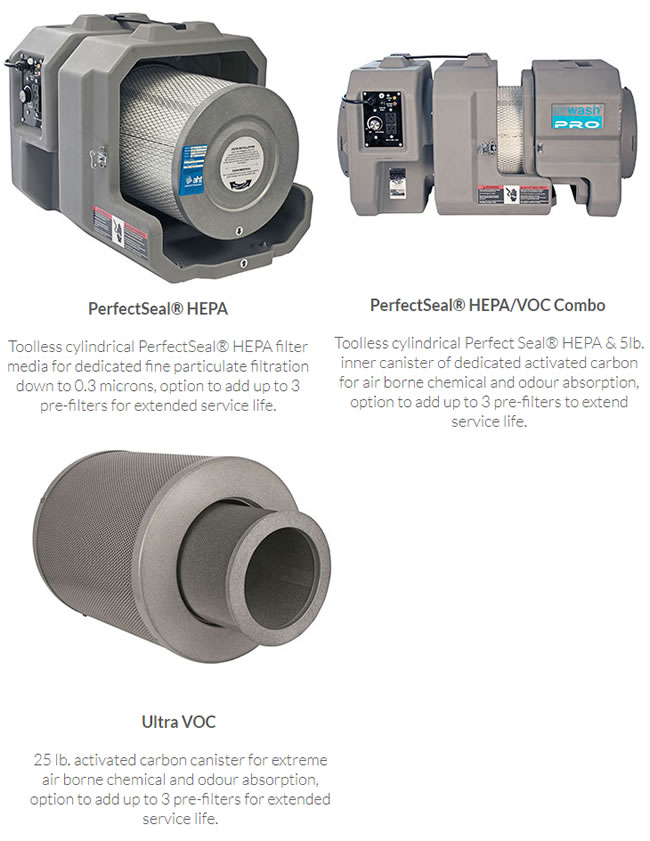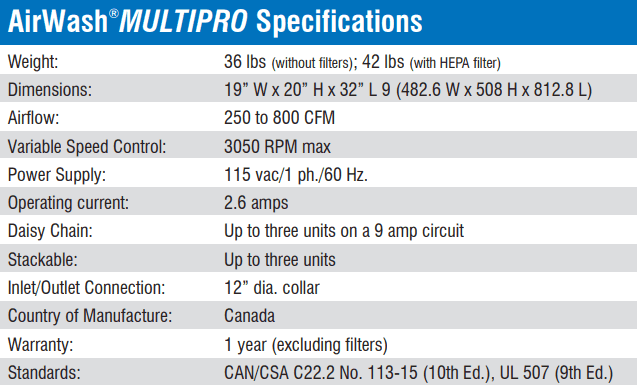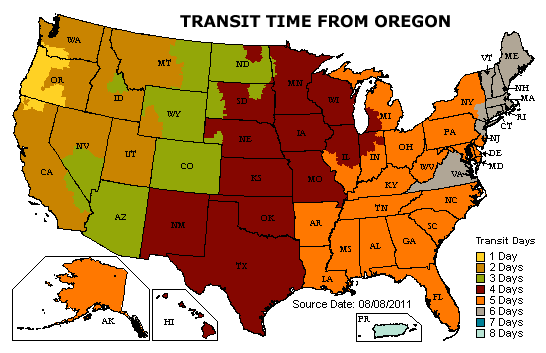 Do you have questions about the products on this page?

Click on the ? image on the left or this link to ask us your questions!
#1
Q: What would be the CFM at a speed where noise level was 80 dB?If you have an extended table of dB at a range of CFM that would be great. The application is for a large conference room.
A: Unfortunately Amaircare does not publish noise specs across different CFM. This is an industrial machine so it will not be quiet. For a conference room take a look at the Tower HEPA units which are exceptionally quiet: https://www.hvacquick.com/products/residential/COVID-19-Mitigation/Powered-HEPA-Filters/AirScape-HEPA-Tower-Air-Purifier

Asked on 2020-12-15 by WCN
#2
Q: can you tell me the noise level
A: 66 dB on low, 86 dB on high. It is an industrial machine...

Asked on 2020-04-03 by James
#3
Q: Does this unit require an exhaust hose to air out outside? Or no.
A: It depends on how you intend to use it. If you are using it to create a negative or positive pressure in the space then you would need some ducting. If you simply want to filter the air but retain the filtered air in the space then use it free standing with no ducting. See the installation manual for more info: https://www.hvacquick.com/catalog_files/Amaircare_AirWashMULTIPRO_IOM.pdf

Asked on 2020-04-02 by Anthony
#4
Q: Please advise the length and diameter (external dimensions) of the 94-A-1402-ET carbon filter
A: They are 13x7.5 inch outside diameter.

Asked on 2020-01-10 by Chris
Related Products
Fully insulated installed HEPA filtration system that is extremely efficient for particulate, bioburden and VOC removal. 660 CFM @ 0.5″ W.C.

HEPA level filtration air scrubber. Aluminum double wall construction with insulation. MERV-11 pre-filter, H13 HEPA main filter. 1200 CFM. ECM motor with 10 speed controller.

HEPA filter box for inline filtration. Aluminum construction. H13 HEPA filter and a MERV-11 pre-filter included.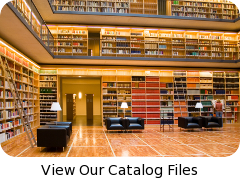 why buy from us?
We're engineers passionate about home ventilation and serious about customer service – so you can count on us for carefully-selected equipment and expert advice to ensure your project is a success from specification to installation.
Your call is answered by qualified people who will gladly discuss your project in detail, advise you professionally and never sell you inappropriate products.