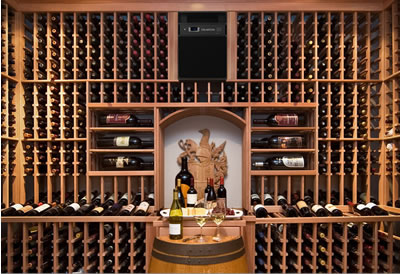 Wine Cellar Essentials
We are expanding our lineup to include essentials for building a wine cellar. Starting with wine cellar cooling systems and followed by racking system in the near future.
Image on right courtesy of CellarCool.
What is the difference between standard AC units and Cellar Coolers?
Glad you asked. The difference lies in the maintenance of humidity in the conditioned space. Traditional air conditioning units are large capacity and designed to cool the space quickly. This results in low evaporator coil temperatures and removal of humidity which can lead to dried out corks and oxidized wine. Cellar cooling systems are designed to operate for longer periods of time at higher coil temperatures to avoid excessive removal of humidity.
Cellar cooling systems typically fall into 3 categories:
1. Through-the-wall: Self-contained units that fit in the space between wall studs. These are tyically the easiest and cheapest way to cool your wine cellar.
2. Split systems: The condenser and evaporator sections are split. This allows for a flexible installation and potentially a quieter wine cellar. The noisy compressor and condenser can be installed in a remote space with evaporator piping connecting the sections.
3. Fully ducted: Cooling units are placed away from the cellar and air is ducted to/from the cellar. These units are typically the quietest as any compressor and fan noise can be attenuated by flexible ducting. These units can be self contained or split.
Wine Cellar Essentials
Self contained (1 piece) wine cellar cooling systems. Available in through-the-wall and ducted configurations.

Evaporator (coil) and controls only split config wine cellar cooling systems. No condenser included (purchased separately).

Split configuration wine cellar cooling systems. Variety of space, ceiling, horizontal and vertical configurations. Condenser/Evaporator sections separated.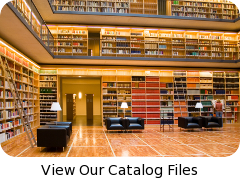 why buy from us?
We're engineers passionate about home ventilation and serious about customer service – so you can count on us for carefully-selected equipment and expert advice to ensure your project is a success from specification to installation.
Your call is answered by qualified people who will gladly discuss your project in detail, advise you professionally and never sell you inappropriate products.