Lomanco Whirlybird Attic Turbine Vents

Lomanco Whirlybird Attic Turbine Vents
The one and only Whirlybird® Turbine Ventilator!
- Reduces energy bills.
- Easy installation.
- Forever Guarantee - residential use only.
- Permanently lubricated upper and lower ball bearings that ensure long life and no maintenance.
- All-aluminum rust-free construction.
- 21 air-foil vanes with rolled edges to deflect water.
- Exclusive vari-pitch base adjusts to 12/12 roof pitch.
- Tested to withstand winds of 110 m.p.h.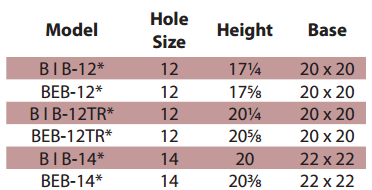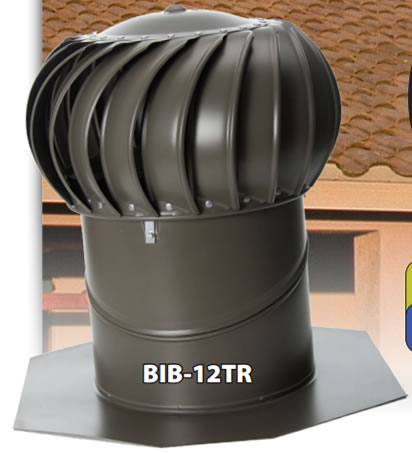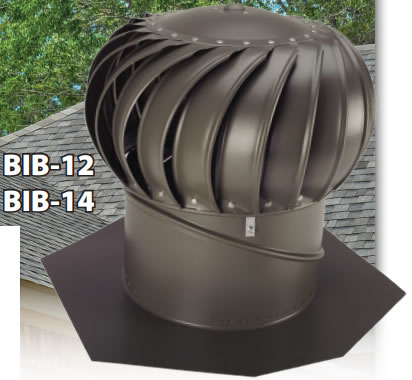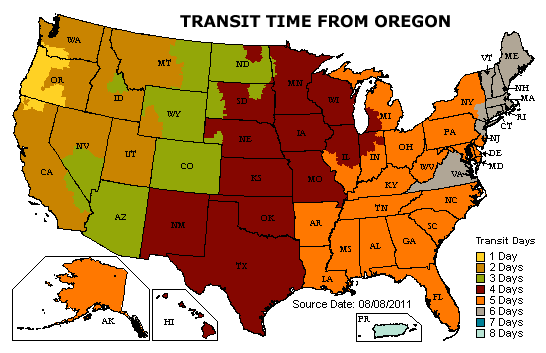 Do you have questions about the products on this page?

Click on the ? image on the left or this link to ask us your questions!
#1
Q: We need to install this on top of an existing metal roof, is there a boot available for this mounting option ?
A: Unfortunately no. The versions we sell are either for composite or tile roofs.

Asked on 2019-05-30 by Ralph
#2
Q: Hello,I am looking at the whirlybird to ventilate my attic. My roof pitch is 14/12...will it still work and also keep the elements out?I saw that it can be adjusted to a 12/12.
A: No sorry, it maxes out at 12/12 per Lomanco. It would sit crooked and potentially bind at large pitches.

Asked on 2018-07-15 by Chris
#3
Q: Is the vent 66$ or do the base come with it also
A: The whirly bird comes as shown on the Pics/Specs tab. Its the spinning top portion, tube and base for installation under shingles.

Asked on 2016-11-01 by ALBANY
#4
Q: How long is the pipe underneath the whirlybird?
A: Depends on the model. The Specs tab lists the total height of each unit. We can measure a specific model for you if required.

Asked on 2016-10-28 by Allen
#5
Q: what is the warranty of these products?
A: They have a forever guarantee. See details in any of the installation manuals. http://www.hvacquick.com/catalog_files/Lomanco_BIB-12TR_IOM.pdf

Asked on 2014-10-01 by CJSS
#6
Q: Can you tell me the CFM ratings for the 14 Big Whirly? I cant seem to find the info anywhere.
A: They dont have much information on that as these are passive (without motor) so the amount of air will depend on attic temp and outside windspeed, which will alter how much air they bring out.

Asked on 2014-07-23 by Jim
Related Products
Addavent 1800 all-aluminum gable-mounted ventilator. Complete with thermostat to control the fan. Ventilates up to 1500 square feet of attic.

Lomancool 2000 all-aluminum powered roof-mounted ventilator. Complete with thermostat to control the fan. Ventilates up to 1500 square feet of attic.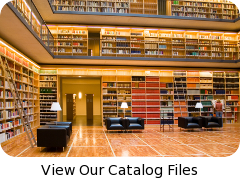 why buy from us?
We're engineers passionate about home ventilation and serious about customer service – so you can count on us for carefully-selected equipment and expert advice to ensure your project is a success from specification to installation.
Your call is answered by qualified people who will gladly discuss your project in detail, advise you professionally and never sell you inappropriate products.