Seiho SB and SFB Series Aluminum Dryer Vents with Backdraft Flapper

Seiho SB and SFB Series Aluminum Dryer Vents with Backdraft Flapper
Designed for exterior applications, the SFB and the SB have large openings to reduce clogging. Standard with a flapper damper which prevents outside air from back-drafting into the house through the dryer. Both models are suited to exhaust fan applications such as dryer, bathroom, or kitchen exhaust venting. The heavy-gage anodized aluminum construction is corrosion-resistant for years of service. Removable from ductwork for easy cleaning.
Features:
- With Back-Draft Flapper Damper
- Large Free Area Reduces Clogging
- Aluminum Construction
- Anodized Finish for Corrosion Protection
*** LARGE QUANTITY IN-STOCK ***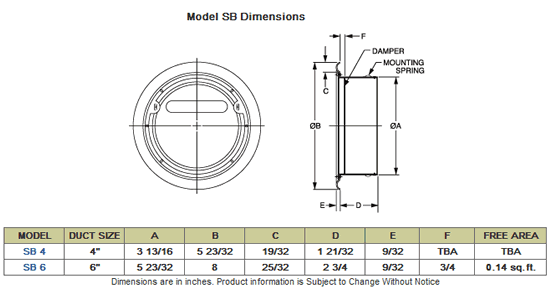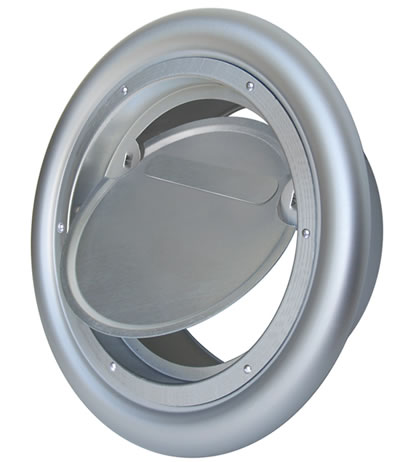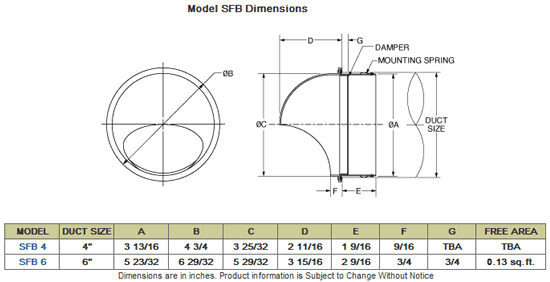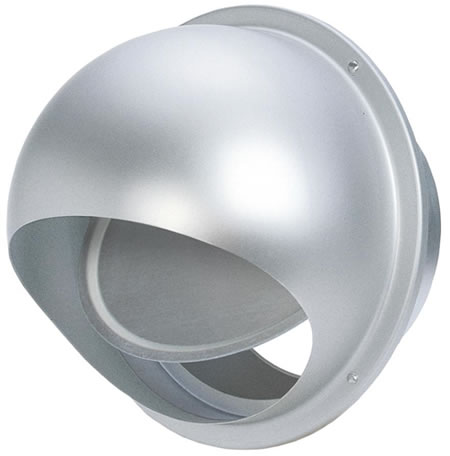 Stocked in both Oregon and New York state. See transit maps below.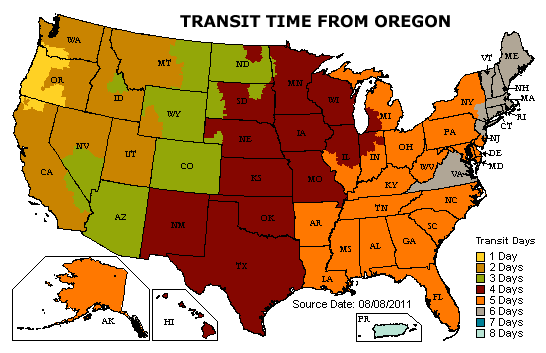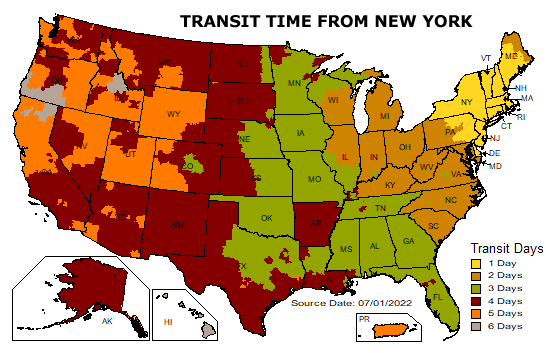 Some products might ship from multiple warehouses.
Do you have questions about the products on this page?

Click on the ? image on the left or this link to ask us your questions!
#1
Q: What do you mean by No Cap Cover?
A: There are 2 cap styles on this page. The SB style does not have the round exterior cover (we call it a cap). THe SFB style has the round exterior weather cover/cap. See the Specs/Pics tab for more info.

Asked on 2020-11-28 by Tom
#2
Q: Do birds get in to build nests?
A: Not that we have heard! If this is a major concern in your area then perhaps look at one of the Seiho hoods that has louvers like the CFX series. https://www.hvacquick.com/products/residential/Bathroom-Ventilation/Discharge-Caps/Seiho-CFX-Series-Aluminum-Hooded-Vent-Caps

Asked on 2020-10-04 by Jacob
#3
Q: Can the SB be mounted in a soffit facing down?
A: No. The damper will only work in a vertical (wall) installation.

Asked on 2020-02-03 by Alan
#4
Q: Can the hood of the SFB be removed? The drawing suggests it may be attached with screws rather than being riveted in place.
A: It is attached in such a way that it cannot be removed without the entire thing coming apart.

Asked on 2020-01-20 by Bob
#5
Q: Can you paint these to match stucco?
A: Yes, they can be painted. We typically powder coat them for durability.

Asked on 2019-06-07 by Scott
#6
Q: Is this product available in 8 and 10 in also is it available in galvanized steel
A: No, the manufacturer only makes the sizes you see on the page. Sorry.

Asked on 2018-04-19 by Bruce
#7
Q: How is the SFB mounted? I see not ref on the specs sheet. The SFB-P can be purchased with mounting holes?
A: They have spring clips to hold them in the pipe via friction. The SFB4-PH does have mount holes in the flange front if needed to attach it to the wall face.

Asked on 2017-12-03 by R.S
#8
Q: Does the flapper close completely when the dryer isnt operating? If so, what holds the flapper closed?
A: It does close nicely, the door is weighted to close properly.

Asked on 2014-10-31 by Judy M
Related Products
For exhaust applications such as dryer, bathroom, or kitchen exhaust venting. With flapper damper and a rigid 8.6h long aluminum pipe attached to it.

Made from polished stainless steel for durability. Designed for exterior applications in dryer, bathroom, or kitchen exhaust venting.

Similar to SX series but with a hood. Perfect for any venting application. Beautiful anodized aluminum finish.

The SFZ and the SFZC dryer vents have large openings to reduce clogging. They are suited to exterior applications such as dryer, bathroom, or kitchen exhaust venting.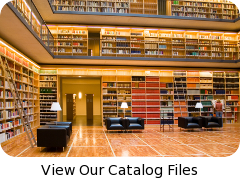 why buy from us?
We're engineers passionate about home ventilation and serious about customer service – so you can count on us for carefully-selected equipment and expert advice to ensure your project is a success from specification to installation.
Your call is answered by qualified people who will gladly discuss your project in detail, advise you professionally and never sell you inappropriate products.