Tjernlund X2D Reversible Basement Ventilation Fan

Tjernlund X2D Reversible Basement Ventilation Fan
Many homes have damp basements that are stale musty or smelly because of seasonal water issues, sump pits, floor drains or general lack of air exchange. The XCHANGER Basement Fan is the economical and simple way to automatically ventilate your basement to eliminate basement odors and reduce humidity.
Adjustable dehumidistat and separate on/off switches for each of the quiet 90 CFM fans
Built in dampers with settable stop to prevent unwanted air from entering your home
Simple plug-in electrical (6' cords) and very low power use
Installs through rim joist of 16" on center or greater floor joists
Available plug-in speed control (Model SCP)
Available ducting kit with 6" diffusers/intakes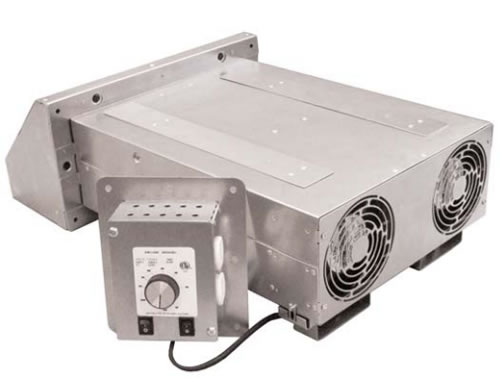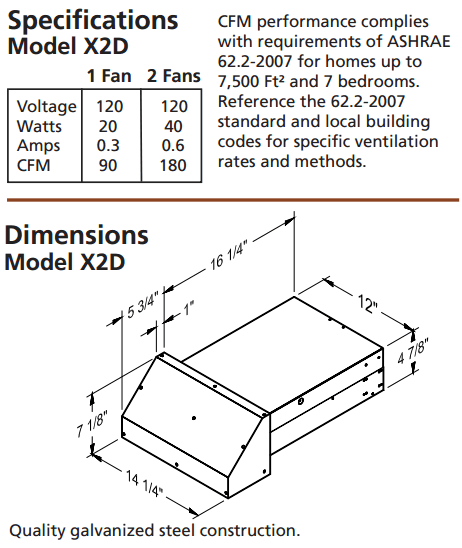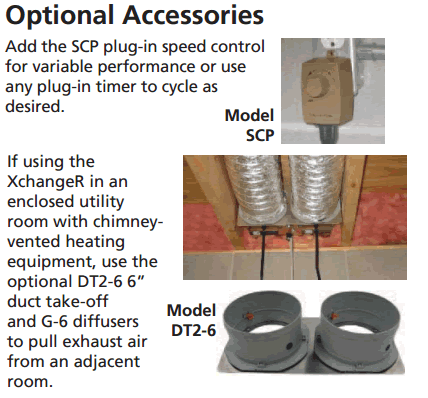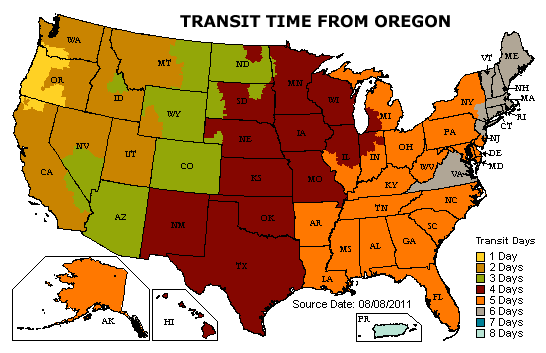 Do you have questions about the products on this page?

Click on the ? image on the left or this link to ask us your questions!
#1
Q: Does the unit remove radon gas from basement area.
A: Its a ventilation fan so it will dilute/replace any contaminated air (radon or other contaminants) with outdoor air. If you have radon in you house you should consider a dedicated sub-slab system to extract the radon before it gets into the house.

Asked on 2018-09-29 by Michael
#2
Q: Will this unit take care of a 1500 square. Ft. Damp basement Thanks
A: Tjernlund does not rate it for a specific basement size since there are so many variables in terms of the moisture levels, exchanged air humidity and temperature, etc. Typically 1 is installed per typical home basement.

Asked on 2018-05-04 by Rc
#3
Q: Would like to put a fan in my garage to blow air into crawl space. How many block would I have to cut out for thsee fans to fit. Didnt say how wide it is.
A: Rough-in Wall Opening Dimensions for the X2D: 12 1/4 x 5 1/4 inch per the installation manual.

Asked on 2015-07-21 by Larry
#4
Q: is the air flow opening screened sufficiently to prevent the entry of rodents into a crawl space? Mice & rats? Just rats?
A: There is a screen on the front, as well as some on the back inside to protect the fans from intrusion.

Asked on 2014-03-24 by Tony F
#5
Q: how do the fans reverse? can one fan be run exhausting basement air while the other is pushing fresh air into basement?
A: The fans pull out and are installed facing the other way...You can indeed have them running both ways at the same time. Makes it nice for areas where there is only one hole.

Asked on 2013-09-05 by marc c
Related Products
Used to help reduce excess moisture that causes mold, mildew and wood rot. 1 fan model will ventilate up to 1650 cubic feet. 1 and 2 fan models available.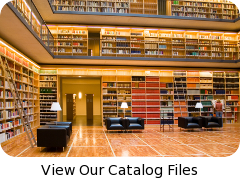 why buy from us?
We're engineers passionate about home ventilation and serious about customer service – so you can count on us for carefully-selected equipment and expert advice to ensure your project is a success from specification to installation.
Your call is answered by qualified people who will gladly discuss your project in detail, advise you professionally and never sell you inappropriate products.