Canarm Leader Fan P Series Exhaust Fan

Canarm Leader Fan P Series Exhaust Fan
Panel exhaust fan, sturdily constructed, direct drive, horizontal discharge for industrial, commercial and farm applications. Durable powder coat finish.
Motors are totally enclosed, continuous run, fan duty with built-in automatic overload protection. Ball bearing motors for easy maintenance. 115 volt or 115/230 volt is standard, but other voltages in single or three phase are available.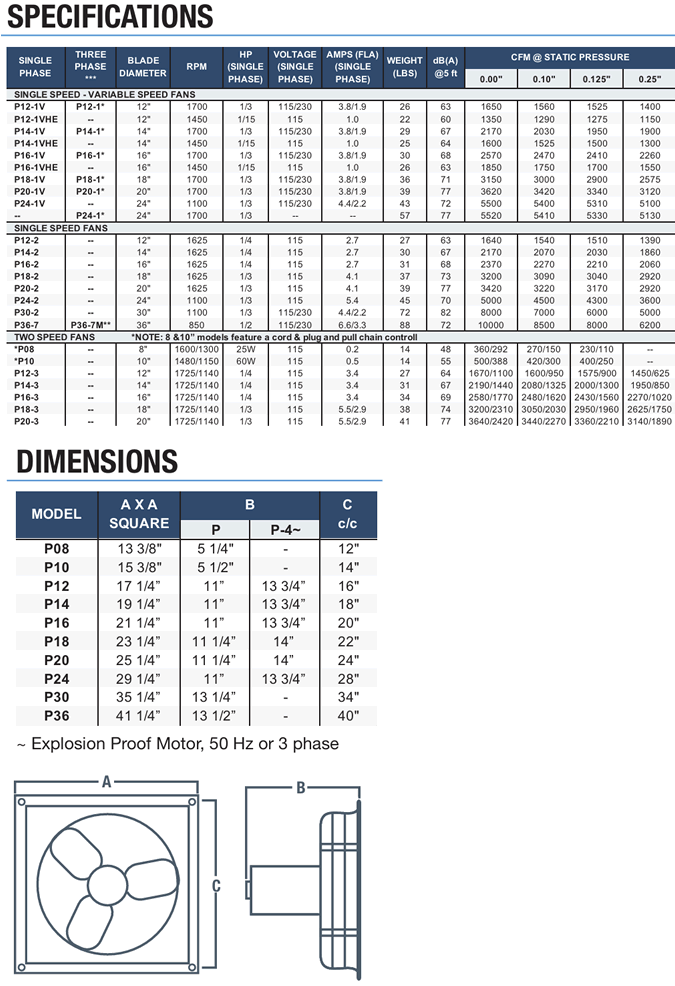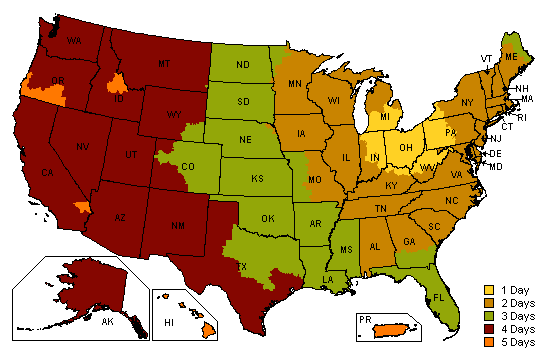 Do you have questions about the products on this page?

Click on the ? image on the left or this link to ask us your questions!
#1
Q: Will there be any issue for the fan to blow through standard window screen material (aluminum, not fiberglass). Will this create too much resistance? There would be approximately six inches of space between the fan and the screen. Also, is there a pull chain with this unit? (Model P10-3)
A: You will get some resistance and reduced flow from the fan. That should not be an issue unless the screen clogs up which might happen if the air is dusty or has pollen. There is no pull chain option.

Asked on 2019-07-06 by g
#2
Q: I am looking for the physical specs for size of this fan? 8 and 10 inch. Also pictures of both sides of fan. Does it come with a power cord or wired internally? Do you have a temperature switch that when the temp hits 90 degrees it will automatically turn on the fan and turn of below 90 degrees? Thank you.
A: The catalog file has both the dimensions and the pictures (under Links tab). No power cord included. For the thermostat search for the Fantech FAT 10 attic thermostat. https://www.hvacquick.com/catalog_files/Leader_P_Catalog.pdf

Asked on 2019-03-10 by Rick
#3
Q: what are the mounting dimensions for the p series fans?
A: It will depend on the size of the unit...The average is about 4 inches larger than the blade size.

Asked on 2013-08-25 by shep
#4
Q: What is the shipping cost of this fan to Fairbanks Alaska 99709? Can it b mounted vertically?
A: Shipping varies on the size of the unit, some large ones come crated or palletized and require LTL service - call us at 877-711-4822 to quote a specific unit. The factory does not recommend mounting the unit vertically, the blades and motor are not specifically designed for such.

Asked on 2013-04-07 by John
Related Products
Wall discharge hoods and front guards for the Canarm AX and P series fans.

Motorized and gravity dampers for fresh air intake on AX & P series fans.

Sturdily constructed, direct drive, horizontal discharge fans with gravity shutters.

Sturdily constructed, direct drive panel mounted fans with EXPLOSION PROOF MOTORS.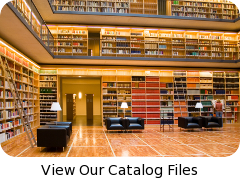 why buy from us?
We're engineers passionate about home ventilation and serious about customer service – so you can count on us for carefully-selected equipment and expert advice to ensure your project is a success from specification to installation.
Your call is answered by qualified people who will gladly discuss your project in detail, advise you professionally and never sell you inappropriate products.