Neptronic Electric Duct Heaters

Neptronic Electric Duct Heaters
NEPTherm heaters are designed to complement heating systems of homes and offices by preheating fresh air or returned air with any existing central forced-air heating system. This electric duct heater is equipped with a modulating controller that allows operating in extremely low air flow with peak performance.
Applications and features: Heat recovery ventilation system, central forced-air heating system, air make-up combined with a small fan, zone heaters. 6" or 8" collars. 0.5 kW to 5 kW at 120, 208 or 240 VAC. 4 different kits of thermostat configuration available.
NOTE: THE HEATERS ARE ASSEMBLED TO ORDER AND NOT RETURNABLE.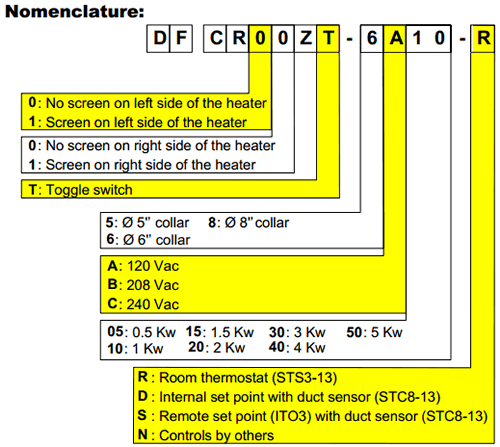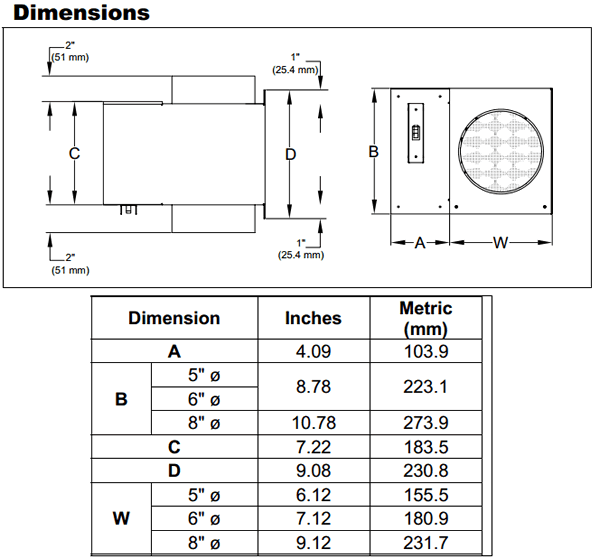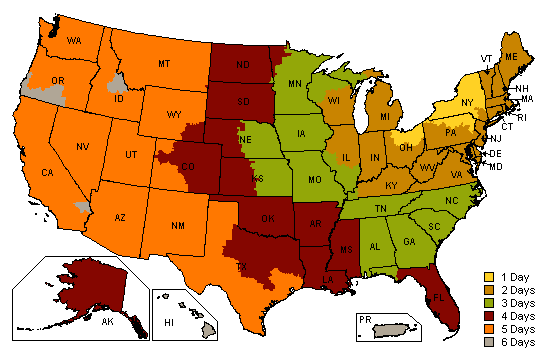 Do you have questions about the products on this page?

Click on the ? image on the left or this link to ask us your questions!
#1
Q: Hi, What is the minimum air flow possible through the DFCR00Z0-8C30-RF duct heater?
A: NEP recommends an absolute minimum velocity of 100 ft/minute. This one being 8 inch diameter that would be roughly 35 cfm min airflow.

Asked on 2022-10-31 by Mike
#2
Q: what is the full warranty for these heaters?
A: Neptherm heaters have a 2 year manufacturers warranty.

Asked on 2020-05-23 by Frog
#3
Q: What are the dimensions of unit Dfcr00z0-8c30-r
A: Take a look at the Specs tab. That heater has 8 inch connections so look at the 8 inch heater dimensions in the table. https://www.hvacquick.com/catalog_files/NEP_NEPTherm_Duct_Heater_Catalog.pdf

Asked on 2020-02-14 by Vic
#4
Q: I am trying to ventilate a cigar smoking room. I need to replace the exhausted air with heated air. The outside temp can get to -20F. What do you recommend?
A: These would work well in your application. First you would have to define the amount of air you are bringing in and the temperature rise (difference between incoming outdoor air and the heated air coming out of the heater) desired. Keep in mind large airflows will require a large heater and lots of power. Feel free to call us if you need help sizing.

Asked on 2019-12-03 by Rick
#5
Q: Can 400 cfm be sent thru this heater (4 kilowat) and operate properly with a duct temperature controller?
A: With the 8 inch duct connection, so that corresponds to around 1140 ft/minute which is in the acceptable range. Around 31 F rise in temperature. Here is the engineering manual for reference: https://www.hvacquick.com/catalog_files/NEP_Electic_Heater_Engineering_Guide.pdf

Asked on 2019-05-26 by GM
#6
Q: I am working on an air make up system for a tight house with range hood/radon exhaust systems. The house is heated by a boiler. Do your 6 inch duct systems work without a fan just with the induced low flow negative pressure? Which model? Thanks
A: No, you would need significantly more air velocity for these to operate safely. A fan is a requirement.

Asked on 2018-09-23 by Andy
#7
Q: Does the external wall set-point on the DFCR00Z0-6A20-S act as a thermostat detecting ambient room air temp or does it work with the duct sensor to maintain desired duct air temp?
A: It works with the duct sensor to maintain duct air temp setpoint.

Asked on 2016-10-04 by HW
#8
Q: Does this duct heater have an auto on/off air flow sensor to turn the heating elements on/off with the flow of air in the duct or does it require separate control?
A: Yes, there is an airflow switch built-in to turn the unit on/off. You then have the R, D, S, and N control package options for the thermostat and setpoint.

Asked on 2016-09-13 by HW
#9
Q: Whats CFM of Neptronic Heater (DFCR00Z-6A15-D)?
A: The heater does not have a fan built in. You are looking to maintain a min air velocity of about 400 FPM (feet per minute) for that 6 heater with an external fan.

Asked on 2014-12-02 by YU
#10
Q: The literature states that this unit can be used to preheat fresh outside air. Does this unit produce condensate and if so, does it have a drain? What are the temperature limitations of incoming air?
A: No condensate since you are heating and not cooling. No incoming air temp limitations. Here are limitations per NEP: Air flow should not be lower than the minimum air flow indicated on name plate. Air flow should be free of combustible particle, flammable vapour or gas.

Asked on 2014-10-28 by Ed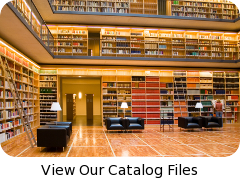 why buy from us?
We're engineers passionate about home ventilation and serious about customer service – so you can count on us for carefully-selected equipment and expert advice to ensure your project is a success from specification to installation.
Your call is answered by qualified people who will gladly discuss your project in detail, advise you professionally and never sell you inappropriate products.