Suncourt ZC Motorized Zone Dampers

Suncourt ZC Motorized Zone Dampers
Control airflow to individual rooms. The ZoneMaster Zone Control Dampers save money on heating and cooling by controlling temperatures in individual rooms.
Normally open or normally closed configurations. 100% airflow shutoff. 120VAC to 24VAC low voltage transformer and motor included. Tremendous energy saver. Free-wheeling coupling between motor and damper shaft for long life. The housing length is 8 inches. 3 year limited warranty.
The ZO2/ZC2 series has adjustable stops on either the open or closed positions. Both series are on/off operation only.
NORMALLY CLOSED = Closed damper when power OFF
NORMALLY OPEN = Open damper when power OFF
Note: Some sizes come with a post style transformer and some with a plug-in type 120 to 24VAC transformer. Pricing and operation is the same for both styles. If you require a specific style please contact us to see what stock is available.
ZC208 - With PLUG-IN STYLE TRANSFORMER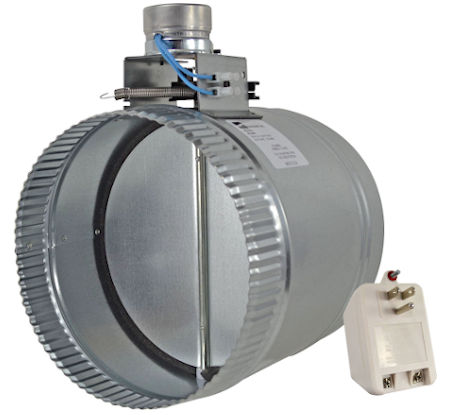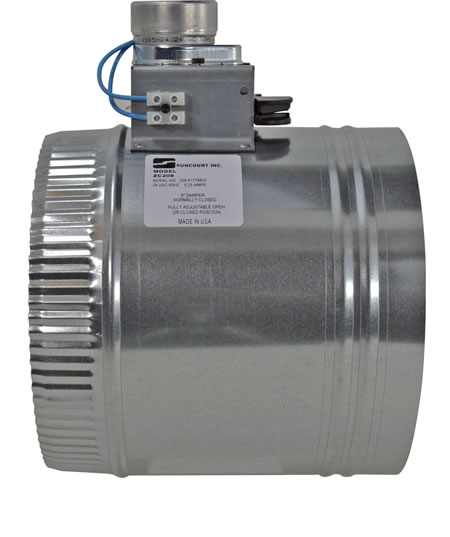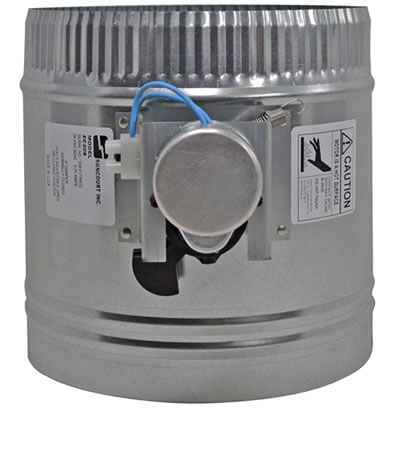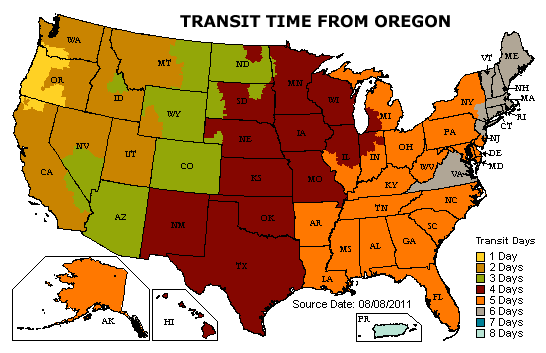 Do you have questions about the products on this page?

Click on the ? image on the left or this link to ask us your questions!
#1
Q: Are these spring close, power open? Which cat# will work for this? want to use with outside air to power open when fan turns on, and close when system shuts off
A: Power open, spring close = Normally closed. ZC series.

Asked on 2020-07-24 by Felipe
#2
Q: Could this be used on a flu pipe on a outdoor wood boiler. Would wire it to open when the forced draft fan kicks on.
A: Not recommended. The motor and the plastic washers etc would not last.

Asked on 2019-11-21 by R
#3
Q: I have installed a 10 in. duct to take fresh air from outside and feed it into the supply to our air cond and heating system. I would like to utilize a damper like this to allow input of fresh air when outside air is cool but close it when it gets too warm. What kind of operating control (thermostat?) do you recommend?
A: You could use a mechanical line voltage thermostat, mounted to sense outdoor air. If you get the Normally Closed damper version, you would wire the thermostat in heating mode so that it would close contacts and energize/open the damper when temperature drops below setpoint. https://www.hvacquick.com/products/commercial/Controllers/Thermostats/Line-Voltage-Thermostats

Asked on 2019-07-06 by KE
#4
Q: Can I operate two of these dampers with one of the transformers provided with the dampers?
A: From the installation manual: UP TO TWO DAMPERS CAN BE POWERED BY EACH TRANSFORMER BY EITHER WIRING BOTH DAMPERS IN PARALLEL TO THE TRANSFORMER TERMINALS, OR WIRING THE SECOND DAMPER IN PARALLEL TO THE FIRST DAMPER'S TERMINALS.

Asked on 2019-02-26 by mpatt
#5
Q: What type of thermostat do I need for this damper?
A: A thermostat with dry contacts (no power on contacts). The thermostat must be rated for the switched voltage and amperage.

Asked on 2019-02-26 by mpatt
#6
Q: Do you sell a thermostat that would work with this? Basically, Id like it to open up when the temp is below 68 and close when it is above 68.
A: You can switch 24VAC directly (not use the included 120 to 24 VAC transformer) using a standard thermostat or switch 120VAC using a line voltage mechanical thermostat and use the 120 to 24 VAC transformer. Wire a normally closed Suncourt damper to the thermostat heating circuit so when temp falls below 68 the circuit is energized and damper is powered to open. https://www.hvacquick.com/products/residential/Thermostats-and-Fan-Controls/Thermostats

Asked on 2019-01-26 by Ben
#7
Q: Is there a continuous power draw when not in its normally open (or closed) position? if yes, how much?
A: The motor on the damper does not draw any power when open on a normally open damper (power is disconnected to the motor). There might be a power draw from the transformer if its wired to be always powered. Typically the transformer power is wired to be switched on/off so there would be no power draw there.

Asked on 2018-12-09 by SGR
#8
Q: Does the motorized zone damper ship with the low voltage transformer?
A: Yes. The 120-24V step down transformer is included.

Asked on 2018-08-19 by Mark
#9
Q: Can the damper be opened part way, be variable, or is it all open or all closed?
A: Its binary. Either fully open or fully closed.

Asked on 2018-08-10 by McGyver
#10
Q: Can I turn the damper open or close manually?
A: Not without breaking the motor. If you want a full manual solution, take a look at the Balancing Dampers under the Air Dampers category. Basically the same thing with a lockable manual lever.

Asked on 2018-07-14 by Jorge
#11
Q: Are these thermostat controlled or is it a manual on/off switch, or either?
A: These come with no controls. Its up to you to provide either a thermostat, control system or a manual switch to control these (interrupt power to damper).

Asked on 2016-01-05 by Rledrew
#12
Q: Can these be used with 120 volt. Without the transforms
A: No, must be supplied with 24VAC signal.

Asked on 2014-07-09 by mike
#13
Q: Is the a rubber seal within the dampner?
A: There is...It is not airtight however, but does a fine job otherwise.

Asked on 2013-11-29 by Joe B
Related Products
Normally closed, power open, 24V or 120V motorized dampers for round duct. Ideal for zoning. Available in sizes 4 through 14 inch.

Spring loaded backdraft dampers. Steel body construction and aluminum damper blades.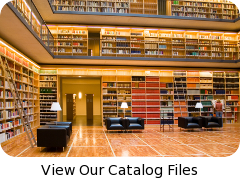 why buy from us?
We're engineers passionate about home ventilation and serious about customer service – so you can count on us for carefully-selected equipment and expert advice to ensure your project is a success from specification to installation.
Your call is answered by qualified people who will gladly discuss your project in detail, advise you professionally and never sell you inappropriate products.