Seiho SX Series Aluminum Louvered Vent Caps

Seiho SX Series Aluminum Louvered Vent Caps
The SX series of vent caps are perfect for any venting applications such as storage rooms, attics, basements, and bathroom and kitchen exhausts. Beautiful anodized aluminum finish fits many decorating schemes. Insect screens are an option.
Features:
- Made from Machined Anodized Aluminum
- Water Condensation Drain
- Designed for Weather Resistance
- Available with Bug Screen (Model SX-N)
*** LARGE QUANTITY IN-STOCK ***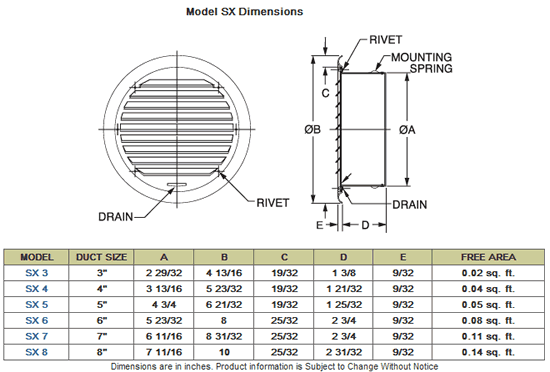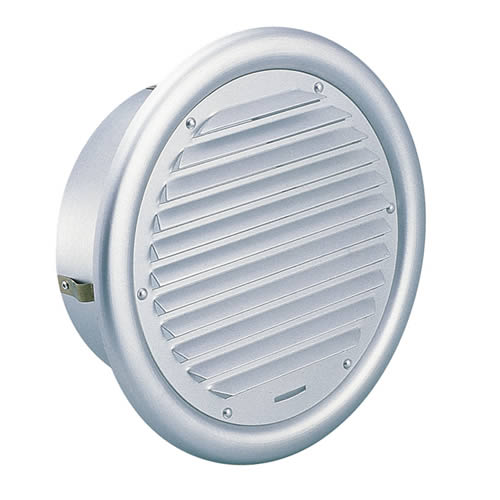 Stocked in both Oregon and New York state. See transit maps below.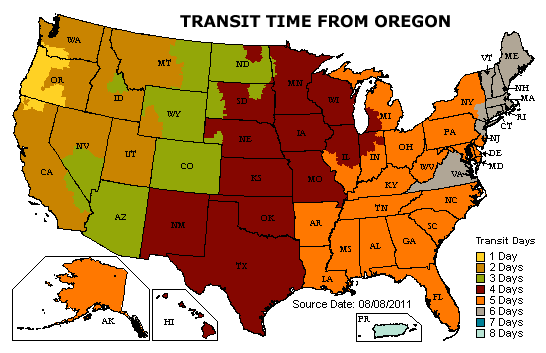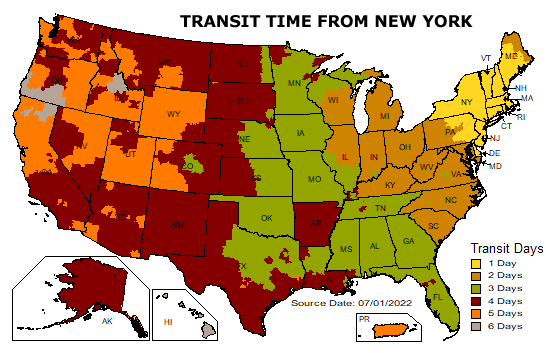 Some products might ship from multiple warehouses.
Do you have questions about the products on this page?

Click on the ? image on the left or this link to ask us your questions!
#1
Q: Are these suitable for Dryer exhaust?
A: Not recommended for dryer exhaust. Here is a list of ones that are: https://www.hvacquick.com/products/residential/Dryer-boosting/Dryer-Exhaust-Caps

Asked on 2022-04-10 by Kathy
#2
Q: CAN I GET THIS PRODUCT IN A 12 INCH
A: Sorry but only the listed sizes area available from Seiho.

Asked on 2020-03-24 by Mark
#3
Q: Can the SX 4 or SX 4N be mounted vertically in a soffit for a bathroom exhaust fan?
A: Theoretically yes, but these do not have screws to hold them in place. They rely on spring clips to maintain tension and keep them in place. Probably not a good idea.

Asked on 2020-02-03 by Alan
#4
Q: Does this come with 1/4 inch mesh screen?
A: The N models come with an insect screen which is finer than 1/4 inch.

Asked on 2019-08-21 by RAY
#5
Q: Is there a color chart available for powder coating? Looking to order about 130 pieces all same color
A: They are Sherwin Williams by default, but if you have a color you specifically want, let us know and we can see about getting them in that color. We just did a parking garage in Philly with Eagle Green vents all over it!

Asked on 2018-09-17 by Rick
#6
Q: How do get a custom color for the seiho sx series aluminum vent cap.
A: Call us with your color and qty requirements. We typically require a min order amount for powder coating. 877-711-4822

Asked on 2016-05-25 by Jim
#7
Q: Can the cover be removed to easily clean the bug screen?
A: The whole cap simply pulls out for access as it is fastened by spring clips.

Asked on 2013-10-23 by JR
#8
Q: Will this handle 100cfm fantech inline fan? Is it meant for outside installation? Is it white?
A: This should handle 100 CFM quite well, and is rated for exterior use. Currently they are available in clear anodize only.

Asked on 2013-09-19 by Craig
Related Products
The SX Vent Caps are now available in 304 stainless steel. They are perfect for any venting applications such as storage, attics, bathroom and kitchen exhausts.

Vent caps suited to exhaust fan applications such as dryer, bathroom, or kitchen exhaust venting. Standard with flapper damper.

Similar to SX series but with a hood. Perfect for any venting application. Beautiful anodized aluminum finish.

The SFZ and the SFZC dryer vents have large openings to reduce clogging. They are suited to exterior applications such as dryer, bathroom, or kitchen exhaust venting.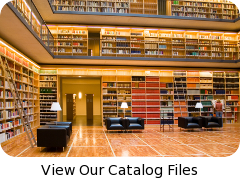 why buy from us?
We're engineers passionate about home ventilation and serious about customer service – so you can count on us for carefully-selected equipment and expert advice to ensure your project is a success from specification to installation.
Your call is answered by qualified people who will gladly discuss your project in detail, advise you professionally and never sell you inappropriate products.