S&P TD Series Inline Fans

S&P TD Series Inline Fans
The S&P TD-MIXVENT series of in-line duct fans have been specially designed to maximize the airflow performance with minimal noise levels within the smallest and most compact housing size. This makes the TD-MIXVENT series the ultimate solution for applications which require a high airflow to pressure ratio and occupy only the minimum space possible. Example: false ceiling voids, cabinets and many other limited space environments. Great for bathroom, kitchen and general venting applications.
The TD-MIXVENT models 100, 100x1, 125,150, and 200 are manufactured in tough reinforced plastic, models 250 and 315 have a metal casing and are finished in a tough epoxy-polyester paint coating. Fully speed controllable.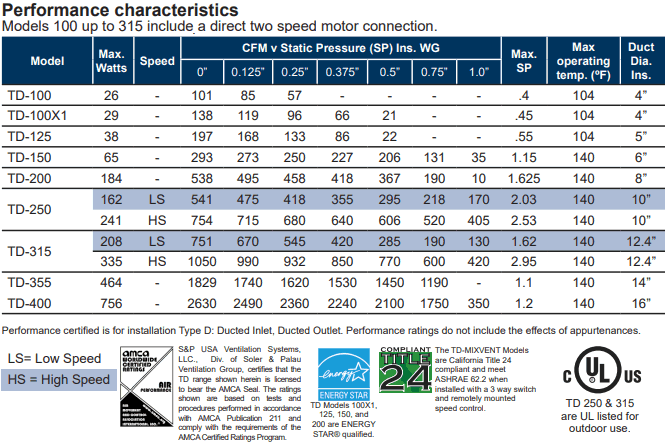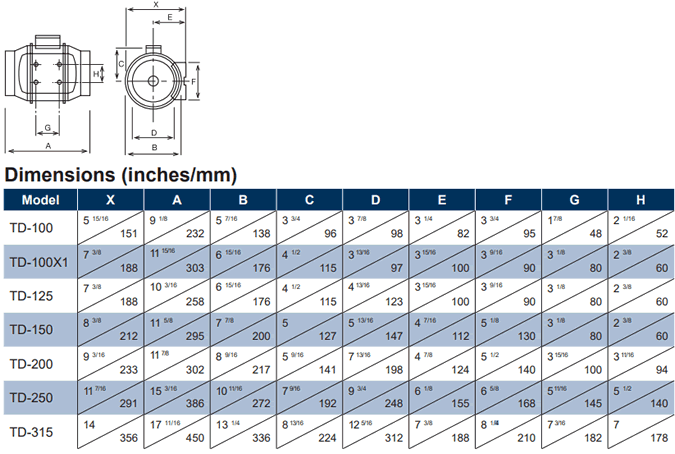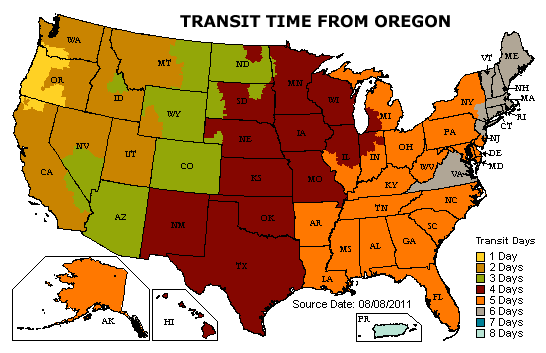 Do you have questions about the products on this page?

Click on the ? image on the left or this link to ask us your questions!
#1
Q: Can the TD-200 be installed in an insulated box?
A: Yes. It does not require external air over the casing.

Asked on 2020-12-29 by JB
#2
Q: How noisy is the regular fan? If mounted on the truss that the wood ceiling is attached to will there be a lot of vibration? If so is there any way to dampen it?
A: Would depend on size...the 6 inch is about 58 decibels. They are pretty well balanced, but you could definitely put a neoprene pad in between the mount foot and truss to catch any vibrations.

Asked on 2020-12-03 by David
#3
Q: TD- 100 can this be mounted in a horizontal position and is there a DC based motor i could use with batteries ??
A: You can mount the fan in any orientation. No DC motor options.

Asked on 2020-06-04 by Ryan
#4
Q: Are these fans rated for continuous duty?
A: Yes, they are.

Asked on 2019-12-28 by Sean
#5
Q: How do you determine which fan to order based on the square footage of the room you need to exhaust?
A: Depends on your application. If bathroom exhaust see theis bath guide that gives you sizing criteria for different size rooms: https://www.hvacquick.com/catalog_files/solerpalau_Bathroom_Exhaust_Brochure.pdf

Asked on 2019-10-26 by Randy
#6
Q: Can just the motor be replaced on td 200x fan?
A: No. There are not replacement parts available for these fans.

Asked on 2019-07-16 by Tracy
#7
Q: Does the TD-100X feature 2 speed or variable speed operation? Or both?
A: The TD-100X is a 1 speed unit. You can add a variable speed controller to it to change the fan speed.

Asked on 2019-04-18 by TG
#8
Q: How do I mount this unit in the attic?
A: The fan has a mounting bracket as part of the body. You can screw the bracket to wood framing in the attic or hang the fan with straps. Installation manual: https://www.hvacquick.com/catalog_files/solerpalau_TD_IOM.pdf

Asked on 2019-02-03 by George
#9
Q: what is the required voltage?
A: All the TD fans listed here are standard 115VAC.

Asked on 2018-12-30 by Doug
#10
Q: I need to increase cool air velocity going down stairs. Can this work in my A/C system for cooling? How low a temperature can the plastic fan blades handle?
A: The TD fans are commonly used for boosting. Heating or cooling. The blades can easily handle the cool temps - they are commonly used for fresh air intake in cold climates where the temps are much lower than A/C.

Asked on 2018-10-29 by Tropikal
#11
Q: Can this be mounted in any direction? My application would be wall mounted straight up and down with airflow going vertically from top to bottom.
A: Up/down orientation is fine for these. Make sure you have a few feet of the flex duct between the fan and the bathroom so that any fan noise is taken out by the duct.

Asked on 2018-10-05 by Thomas
#12
Q: Would I be able to trim the ends of the TD125? I only have 9inches of height to fit it in.
A: Not much to trim. There is only enough flange to slide the duct over and secure it. The full length is 10-3/16 inches.

Asked on 2018-07-22 by Joseph
#13
Q: Used as a booster fan in an existing HVAC system with 10 round duct:Can the TD-250 be mounted vertically rather than horizontally? Capable of continuous duty (running continuously for 3 months)?
A: TD fans can be mounted in any orientation. The are rated for continuous duty.

Asked on 2017-05-22 by SLB
#14
Q: Can these or the SILENT Series be wired directly to a thermostat?
A: Yes, you can use a LINE VOLTAGE (120V rated) thermostat to switch one of these fan instead of a switch.

Asked on 2017-05-02 by crow
#15
Q: Can this be used to ventilate a small room where I use aresol paint spray cans.
A: Depends on the concentration and type of fumes being released. These fans are NOT explosion proof.

Asked on 2015-05-25 by krs
#16
Q: Which speed controller do you recommend for this product, TD 125?Variac speed transformer controller or the dial style controller?
A: Rotary 2525.5UL or the SCS5 slider style is recommended by S&P. http://www.hvacquick.com/products/residential/Fans/Exhaust-Fan-Controls/S-P-Fan-Speed-Controllers-Thermostats-and-Timers

Asked on 2015-03-28 by FW
#17
Q: Does this fan work with standard 4 duct and is it possible to plug into an outlet for power?
A: Yes, the 4 inch fans work with standard 4 inch ducting. You can certainly add a plug to this fan (not included).

Asked on 2014-12-06 by John
#18
Q: Does it automatically turn on and off with the furnace or does it run all the time?
A: If wired directly, it would run continuously...You could use a pressure switch if you would like it to run when the furnace or AC is on.

Asked on 2014-11-14 by Brendon
#19
Q: Hello, im looking for a small compact blower/ inline fan for a car air purifier i am buliding. it would have to pull air through a carbon and a hepa filter and be quiet enough to run in a car. Do you think this inline fan is up to the task?
A: The TD fans typically dont have enough resistance to pressure for them to pull through a hepa and carbon filter. The fans that do have that capacity will be louder, also these fans run on 120v so you would need an inverter to convert the power.

Asked on 2014-06-24 by Blair
#20
Q: can this fit between inside and outside wall (4 & one half in ) can i buy & inside grill
A: As the smallest one is 9 inches long, it would need some added material to fully cover than fan.

Asked on 2014-03-25 by j helms
#21
Q: Is the S&P TD-125 fire rated?
A: They are not fire rated, nor are they spark resistant.

Asked on 2014-02-25 by Kina
#22
Q: Looking for a sone rating for the TD-100, thanks.
A: We have no sone rating, but TD100 is less than 50 decibels.

Asked on 2014-01-07 by MB
#23
Q: can I get just the fan blade on a sp td-150?
A: Those fans come complete from the plant in Spain so no parts are sold separately.

Asked on 2013-12-19 by jbb
#24
Q: what kind of temperatures will this fan take?
A: The small ones top out at 104 degrees and the larger ones can take 140 degrees.

Asked on 2013-11-04 by chuck
#25
Q: Can you run the fan in both directions?
A: It is not reversible per se, but one could remove the motor portion and mount it the opposite way manually.

Asked on 2013-08-23 by Nic
#26
Q: What is the warranty information on this product. TD-150
A: It has a 5 year warranty.

Asked on 2013-05-04 by M
#27
Q: We currently have a TD 125 fan installed and was wondering if there was a switch for the high/low or is it in the wiring? If in the wiring, what wiring arrangement would you use to switch between high and low?
A: They want you to wire to high OR low and regulate with a speed control. The manual specifically states not to wire to both terminals.

Asked on 2013-05-01 by Geoff
#28
Q: Can these be used for dryer boosting?
A: No. Typically the PV series from S&P or one of the other Fantech booster kits are used for dryer boosting. See here: http://www.hvacquick.com/products/residential/Dryer-boosting/dryer-booster-fans

Asked on 2013-03-28 by Frank M.
Related Products
TD-SILENT series are extremely quiet, low profile mixed-flow fans. Manufactured in plastic material with a perforated inner skin and sound-absorbent insulation.

TD-MIXVENT fan kits provide the hardware needed to complete a simple in-line ducted ventilation installation. The TD kits includes a powerful TD in-line fan and exterior and interior grilles.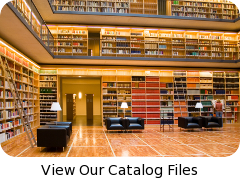 why buy from us?
We're engineers passionate about home ventilation and serious about customer service – so you can count on us for carefully-selected equipment and expert advice to ensure your project is a success from specification to installation.
Your call is answered by qualified people who will gladly discuss your project in detail, advise you professionally and never sell you inappropriate products.