AquaMotion AMH1K-7ODRN ON DEMAND Pump and Valve Hot Water Recirculation System

AquaMotion AMH1K-7ODRN ON DEMAND Pump and Valve Hot Water Recirculation System
The AMH1K-7ODRN is an ON-DEMAND kit for SMALL TANKLESS HEATERS WITHOUT A BUILT-IN PUMP on standard single pipe plumbing. For up to 100 ft. of total pipe length and tankless minimum flow rate of .5 GPM or less. Contains the AM7-SUEV1L stainless union circulator, built-in check valve, 1" union with 3/4" extended tailpieces, 10 ft line cord, AMK-ODR valve kit, AMK-WB on-demand remote RF wireless control with receiver and cord. Up to 5 AMK-WBR or AMK-MSR or AMK-WSR or mixed per receiver.
The AquaMotion AMK-ODR valve is a small, quiet, lead free stainless/brass hot water recirculation valve for single pipe systems. It installs at the fixture furthest from the tankless hot water heater. When hot water is called by the on-demand controls, the circulator forces the cooled hot water in the hot water line into the cold supply line which returns it to the hot water heater. As hotter water reaches the ODR valve, it closes until a 95°F temperature is reached at which point the valve automatically adjusts to maintain this temperature.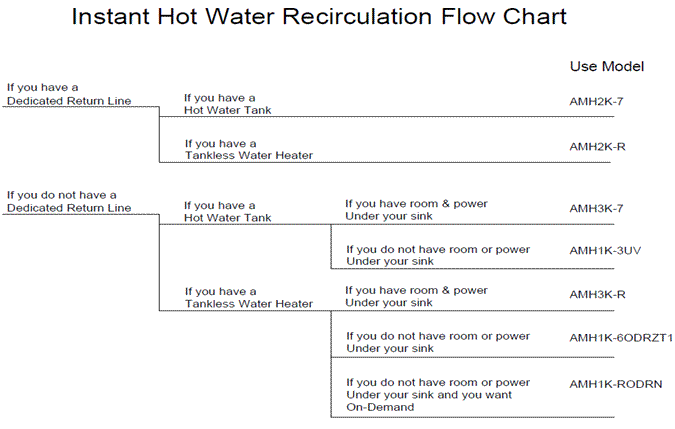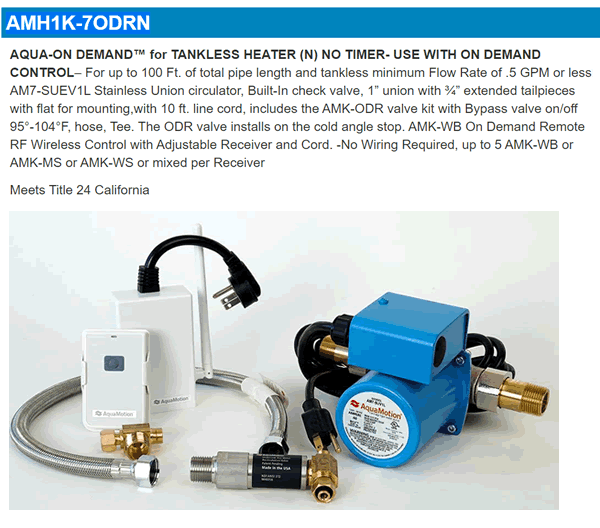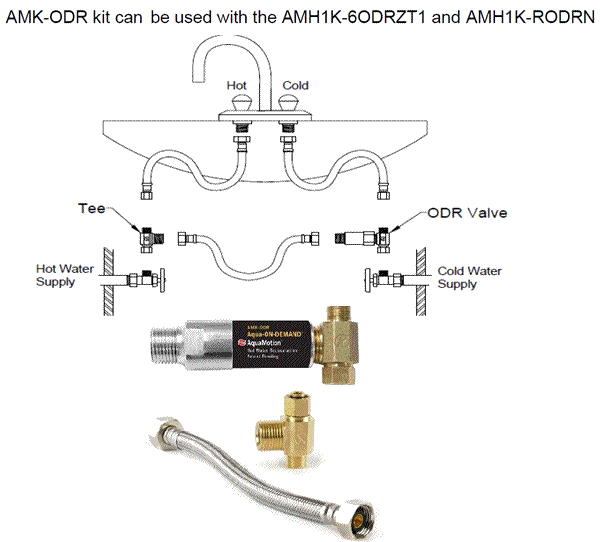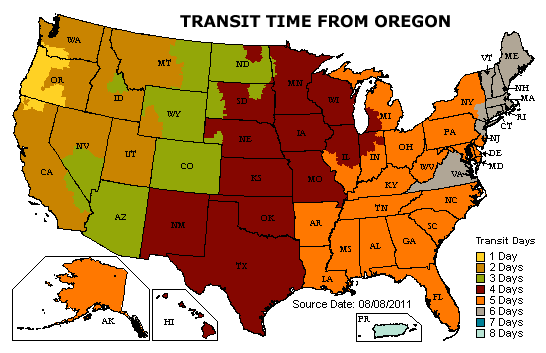 Related Products
Split pump and bypass valve kit. Pump at water heater and valve under sink. For single pipe plumbing with a TANKLESS water heater. ON DEMAND.

Under sink recirc system for standard single pipe plumbing with a TANKLESS water heater. Timer or on-demand models. Up to 600 ft. total pipe length.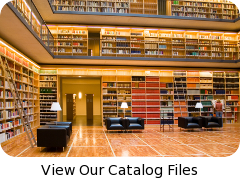 why buy from us?
We're engineers passionate about home ventilation and serious about customer service – so you can count on us for carefully-selected equipment and expert advice to ensure your project is a success from specification to installation.
Your call is answered by qualified people who will gladly discuss your project in detail, advise you professionally and never sell you inappropriate products.