HVACQuick Ruck Balanced Residential Make-up Air System

HVACQuick Ruck Balanced Residential Make-up Air System
A balanced make-up air system from HVACQuick makes choosing a kitchen ventilation system easier than choosing a cooktop. Once you've chosen a stove, verify the required volume of exhaust (which is often in the appliance's specifications), and we'll assemble a package to meet your needs including exhaust and make-up air fans, silencers, wall caps, controls, and damper.
The base system consists of 2 paired Ruck EVO EC motor fans, a MERV-13 filter box to filter the incoming air, backdraft damper on inlet to prevent backdrafts when not in use, B10K potentiometer assembly and wiring terminal adapter. Available optional add-on components include silencers and wall/roof caps.
• Meets the IRC make-up air requirements at the most affordable price
• Both exhaust and make-up air fans in single easy to install package
• Quieter than comparable range hoods with optional silencer
• B10K potentiometer control assembly
• MERV-13 filter removes on average 98% of airborne particulates
• ECM motors increase efficiencies at variable speed
SHOWN WITH OPTIONAL ELBOW SILENCER AND WALL CAP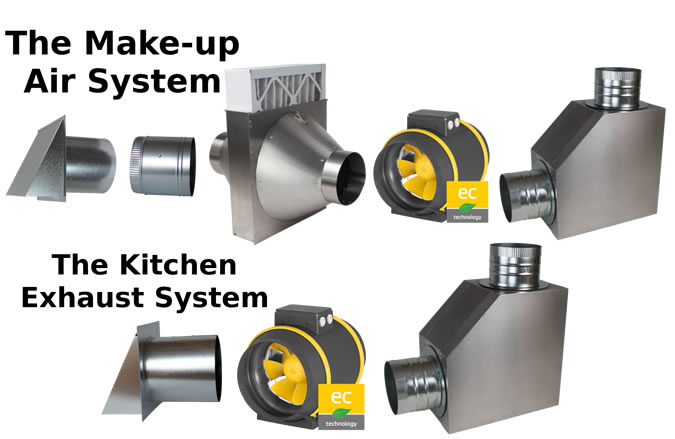 SHOWN WITH OPTIONAL ELBOW SILENCER AND WALL CAP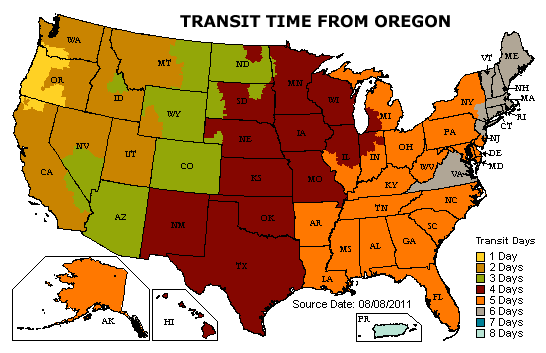 Related Products
Stainless steel fascia construction hood liners. Prewired for remote mounted fan. Include dimmable halogen lights and baffles. Fan not included.

Typically used for kitchen exhaust systems. When attached to an inline or remote fan, the LD silencer dramatically reduces the sound traveling through the duct.

Flexible insulated duct is convenient, leak tight, and is the key to quiet bathroom ventilation systems.

Unique plastic ceiling diffusers which incorporate an integral ceiling box. Quick tear off bands allow for easy size changes and swinging clips for fastening to the ceiling.

Backdraft dampers with galvanized steel collar and lightweight aluminum damper blades. Spring loaded for positive closure.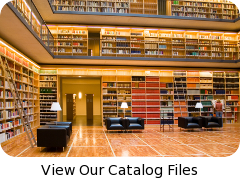 why buy from us?
We're engineers passionate about home ventilation and serious about customer service – so you can count on us for carefully-selected equipment and expert advice to ensure your project is a success from specification to installation.
Your call is answered by qualified people who will gladly discuss your project in detail, advise you professionally and never sell you inappropriate products.