AquaMotion AMH2K-7 Dedicated Return Line Water Recirculation System

AquaMotion AMH2K-7 Dedicated Return Line Water Recirculation System
The AquaMotion AMH2K-7 is designed for plumbing systems with a dedicated return line and a hot water tank (non-tankless). The pump installs into the dedicated return line at the hot water heater. It's a fully automatic stainless union pump with an Aquastat/switch, built-in timer and long tail pieces for mounting. Meets Title 24 in California. Good for up to 250 feet of pipe length. This kit has a timer for activation.
The AMH2K-7N is an on-demand version of the AMH2K-7 model system and does NOT have a timer. On-demand gives you the ability to control system activation through a switch or motion sensor. When activated, the pump shuts off after 5 minutes or when the water temperature reaches 105 F. Additional on-demand switches, motion sensors, etc (AMK- parts below) have to be purchased to activate the pump.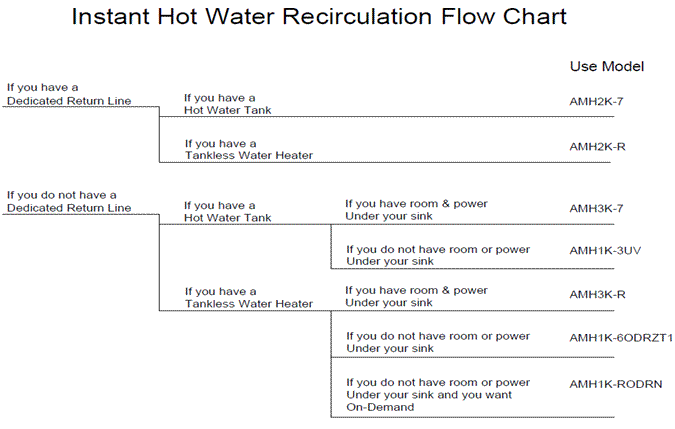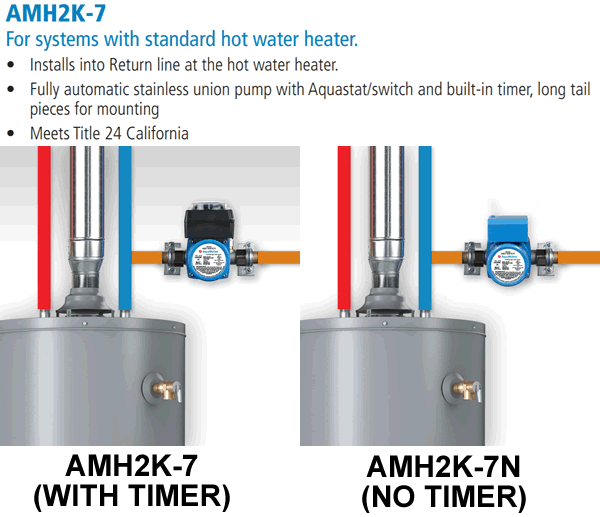 AHM2K-7 SHOWN ABOVE WITH A TIMER. AMH2K-7N HAS NO TIMER AND MUST BE PAIRED WITH ON-DEMAND ACTIVATION BUTTONS AND ACCESSORIES (SEE BELOW).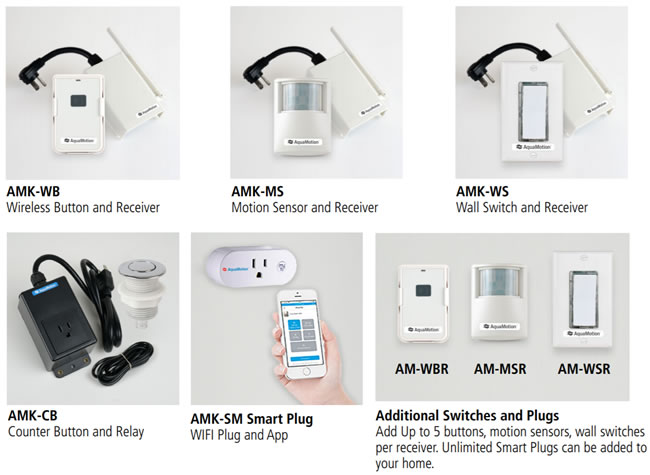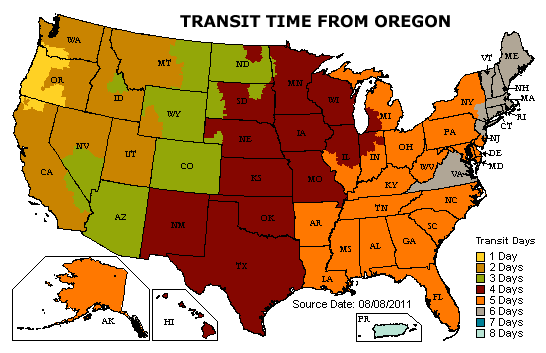 Do you have questions about the products on this page?

Click on the ? image on the left or this link to ask us your questions!
#1
Q: How much horsepower does AMH2K7N have? How long does it take to heat up a 75 ft 3/4 in line after push of button? My system is hardwired with button. Can I connect a hardwire button to this unit?
A: Its a fractional HP motor (HP not listed by AquaMotion). 0.60 amps @ 120 VAC. For 75 ft of pipe you have less than 2 gallons of water. Assuming the mid flow rate of 6 GPM that would take around 20 seconds. In our experience its a little more than that. No, you cannot use your hardwired button. The pump needs a control that cycles power to it.

Asked on 2021-02-22 by Ed
Related Products
Split pump and bypass valve kit. Pump installs at water heater. and valve under sink. For standard plumbing, single pipe systems with a hot water tank. With timer.

Under sink recirc system for standard plumbing, single pipe systems with a hot water tank. Timer or on-demand models. Up to 250 ft. total pipe length.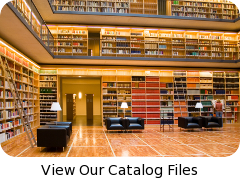 why buy from us?
We're engineers passionate about home ventilation and serious about customer service – so you can count on us for carefully-selected equipment and expert advice to ensure your project is a success from specification to installation.
Your call is answered by qualified people who will gladly discuss your project in detail, advise you professionally and never sell you inappropriate products.