Lifebreath RNC Series HRV Heat Recovery Ventilators

Lifebreath RNC Series HRV Heat Recovery Ventilators
The Lifebreath® HRV allows two streams of air to pass on either side of an aluminum heat exchange core. In the winter, the core transfers heat from stale outgoing air to fresh incoming air with virtually no loss of heat to the outside. During the summer, the HRV works in reverse to keep your home cool and fresh.
RNC Series HRVs offer the same technology and warranty as MAX, but do not include controls to allow customers to select the wall control of their choice. All RNC products are backed by the same warranty as MAX series, including lifetime coverage on the patented aluminum core. The RNC series is geared towards the new construction market.
Please call us for large quantity pricing @ 877-711-4822. We price match.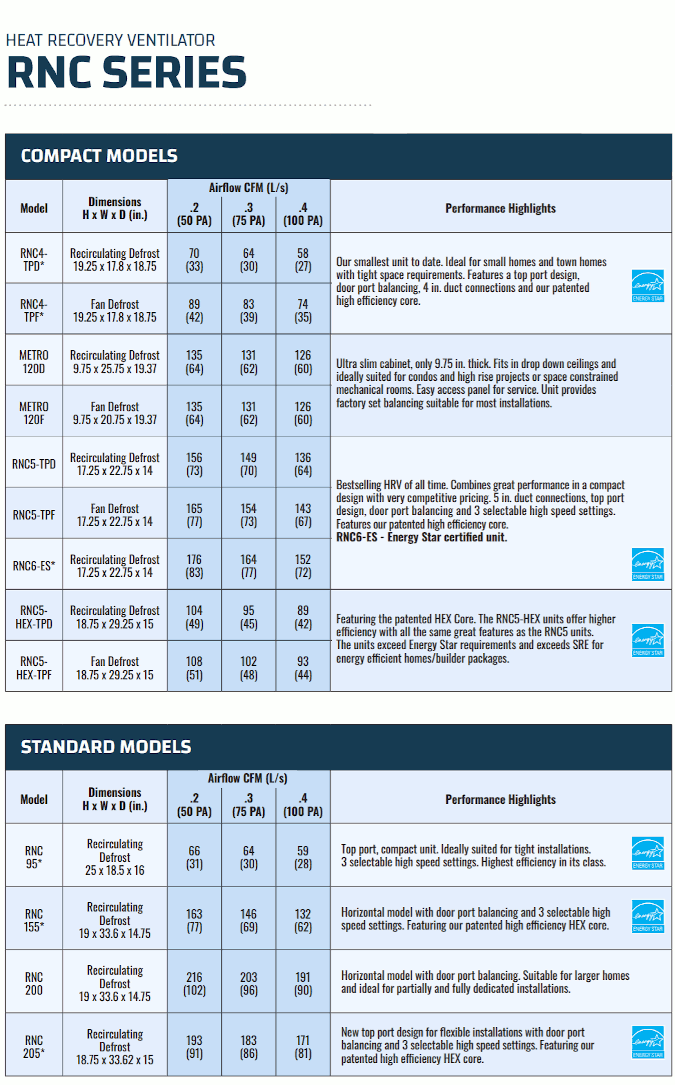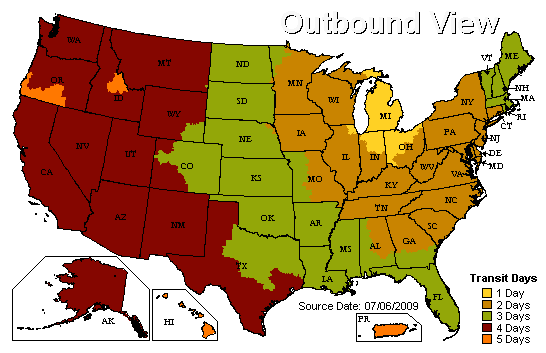 Do you have questions about the products on this page?

Click on the ? image on the left or this link to ask us your questions!
#1
Q: I am considering a RNC205 over a RNC200 since it has the hex core and is more efficient. But, it has 6 oval collars so what type of pipe fits it? Is there an adapter you need to convert back to round pipe?
A: These are typically paired with insulated flex duct which can be manually ovalized to match the shape of the collars. Feel free to call us with any additional questions.

Asked on 2019-11-26 by Jim
#2
Q: HI Im wondering if a HRV can be installed at an angle or sideways from the picture being shown? Particularly wondering about the Lifebreath 95 max. Also what is the difference between recirculating defrost and damper defrost.
A: Per installation manual: Unit must be installed level to ensure proper condensate drainage. Recirculating defrost means the damper shuts the outdoor discharge port on the unit and it cycles household air through the unit...Damper defrost means that when the damper closes the port, it opens a 5th port that generally goes to the house and gets the tempered air from there to keep the core in specified temperature range.

Asked on 2019-03-08 by Jason
#3
Q: Service word is on. What do I do?
A: Clean or change the filters and/or contact a local service company for diagnostics.

Asked on 2014-06-07 by Todd
Related Products
Lifebreath's balanced ventilation technology HRVs replace indoor stale air with an identical amount of fresh air. Choice of sizes and motors including ECM.

Commercial HRVs. Provide highly efficient ventilation by exchanging heat between the airsteams and reducing the loads on the heating and cooling equipment.

Lifebreath EasyAir fully adjustable ventilation grilles and matching mounting adapters. White plastic.

Energy Recovery Ventilators (ERVs) for ventilating your home or workplace. Energy including heat and moisture is transferred between the air steams.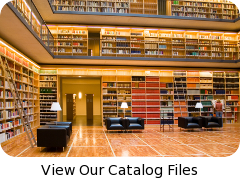 why buy from us?
We're engineers passionate about home ventilation and serious about customer service – so you can count on us for carefully-selected equipment and expert advice to ensure your project is a success from specification to installation.
Your call is answered by qualified people who will gladly discuss your project in detail, advise you professionally and never sell you inappropriate products.